At the end of the day, you won't lose weight if you just work out or diet--you have to have a balance of both! However, there are certain workouts that just aren't meant to make you lose weight. If you're trying to shed some pounds, stay away from these popular workouts.
[Photos: Shutterstock]
Carol Michaels of Carol Michael Fitness explains that yoga and pilates do not lead to weight loss. While both exercises are great for reducing stress, they do not burn a ton of calories.
"They do have several benefits and are worth doing, but Hatha yoga uses only about 200-300 calories per session as does a gentle pilates class," Michaels says.
Robert S. Herbst, personal trainer, coach, and World-Champion powerlifter, says that long sessions on the treadmill or elliptical are deceiving when it comes to weight loss. "These don't work because they cause the body to slow down the metabolism to actually burn less fat. This is because we are still designed to be hunter-gatherers and our body sees the cardio as a long uncertain journey in a quest for food, so it rations its energy stores (fat) because it does not know when the next meal will be. The long work also causes the body to produce the stress hormone cortisol which signals the body to store more fat."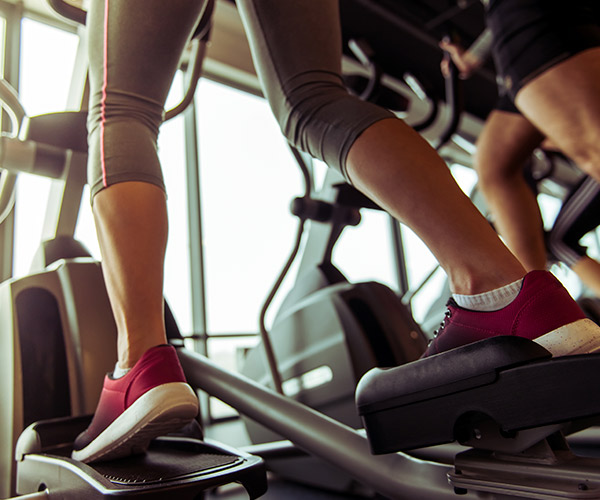 Instead, he recommends doing high intensity and strength training workouts if you're looking to lose weight, which build musicle and lead to burning more calories.