Here's a Zara hack we bet you didn't know, but need to: they have a section called "Special Prices" where you can get the best deals year-round, instead of having to wait until one of their rare bi-annual sales.
The mysterious section features a handful of men's and women's items that aren't marked down, per say, but whose original ticket prices are slightly below the Zara average for that category.
For example, Zara has a great selection of under $30 dresses on the site–but if you want one for even less, say under $20, you can pop over to "Special Prices" and see what they've got.
READ MORE: The Super Flattering Top You Should Buy From Anthropologie While It's $38–Hurry It's Selling Out Fast!
We don't know why these items were chosen and how long they'll stay in stock, but we do know that if you see something you like there, you should snatch it up immediately.
One such item is this versatile, great-for-every-day Round neck dress with short cuffed sleeves ($17.99).
It's like an elevated t-shirt dress (50% cotton, 50% polyester) and comes in three neutral colorways–dark gray, red and light camel. Shop now: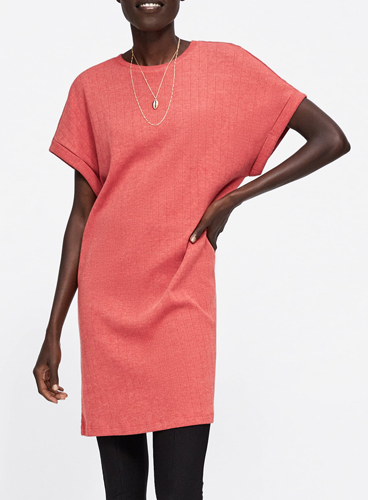 Zara Cuffed Sleeve Dress ($17.99)