Huge news, emoji users (aka everyone): the Unicode Consortium has just approved 230 new emojis for 2019 that will be coming to your device very soon!
From a new sloth emoji that will surely make Kristen Bell bawl, to that pinching fingers emoji that's already been memed, the new Emoji 12.0 list is already getting a ton of buzz!
The biggest news, however, is that the new symbols represent more diversity and inclusion. Skin tone and gender options are now available in the holding hands emoji, providing representation for interracial and same sex couples.
Additionally, all 9 emojis that Apple proposed for people living with disabilities were approved, including people in wheelchairs, ears with hearing aids, guide dogs, people with canes, and mechanical arms and legs. This is huge!
When Will They Become Available On iPhone?
Now that the emojis have met the Unicode standard, all Apple has to do is add them to a software update and you'll be able to access them on your iPhone and other iOS device keyboards. Since the emojis don't appear to be in iOS 12.2 beta yet, it can't be confirmed whether they will come in time for the iOS 12 update or if you'll have to wait until September for the iOS 13 release. Fingers crossed emoji that it's sooner rather than later!
Here's What To Expect:
New Food
People are almost as excited about the new butter-related emojis--including a stick of butter and a waffle--as they are the real thing. Mouth watering emoji!
Pinching Hand
The internet immediately fell in love with these pinching fingers that seem to indicate something is, um, small.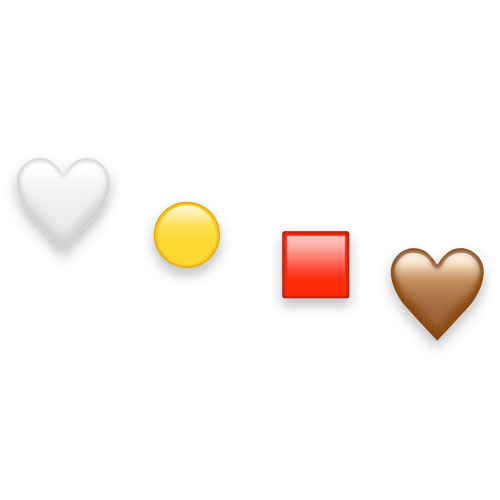 New Shapes
White and brown hearts, yellow circle, red square are among the new shapes that will be added.
New Animals
Pet lovers will appreciate the new Sloth, Flamingo, Otter, and Guide Dog, emojis, just to name a few.