This week, Conan admitted to Tim Gunn that he "absolutely loves" the look of jeggings on women. Probably because they are skin tight and he's somewhat of a pervert (just kidding, love you, Conan), the late night talk show host said he goes "crazy" for them. He even went so far as to wear them (not a pretty visual).
[youtube]http://www.youtube.com/watch?v=ttqnSOqzDy8[/youtube]
This is actually great news, because guys usually hate the most comfortable trends: UGGs, harem pants, etc. Jeggings are virtually sweatpants, and any sweatpant that turns men on belongs in your closet:
Straight off our holiday Sold Out list, these Paige Verdugo Jeggings ($168) are the most flattering jeggings we tried (my editor Eileen and I did an actual fit test). They are thick and jean-like enough to cover flaws if you have them (I do!).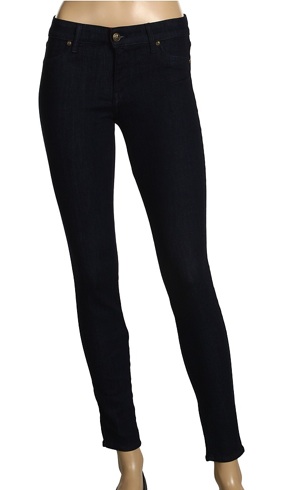 Oprah's favorite jeans, CJ by Cookie Johnson, have a jegging that is so forgiving and comfy it will blow your little mind. These Joy Legging in Cosmos ($110) are also dark enough to hide all holiday sins.
For a great, cheap pair, these Blank Denim Ankle Skinny Legging Jeans ($78) have a nice dark wash and under-$80 price tag.
For all 9 of our top jeggings picks, check out our guide, then head over to the