I love ice cream all year long, but it's my absolute favorite sweet treat during the summer. Whenever I'm invited to a summer get-together I always volunteer to bring the ice cream because I love eating it so much.
This summer, I'll be wowing my party hosts with ice cream sandwiches from Coolhaus, a women-founded and -led ice cream brand that makes premium cookie sandwiches, pints and bars known for their innovative flavors and putting a modern twist on the classics. Each treat is thoughtfully crafted with the highest quality ingredients and creamiest texture. Most importantly, their frozen creations are so ridiculously delicious.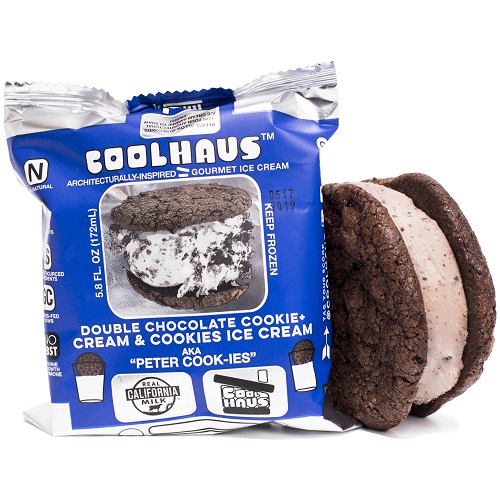 Cookies and Cream Ice Cream Sammie
Dairy Free Dirty Mint Chip Sammie
You'll notice all the amazing flavor combos. That's just one of the things that makes Coolhaus so, well, cool. Both the ice creams and the cookies in their ice cream sandwiches are tasty and together, they're a million times tastier.
Now if you're anything like me, you're a little wary of the idea of ice cream. Full-fat whole milk ice cream is my go-to and I enjoy it guilt-free. But guess what? Coolhaus' dairy-free ice cream tastes exactly like regular ice cream. Honestly, I couldn't tell that it was dairy free and neither could my 10-year-old daughter.
If you're more of a traditionalist, no worries; Coolhaus also sells pints that are just as yummy and come in super creative flavors like Street Cart Churro Dough (my personal fave, topped with chocolate syrup!) and Chocolate Molten Cake (my 10-year-old daughter's favorite).
Whether you're hosting or attending a fiesta this summer, it's absolutely positively not complete with some Coolhaus treats. Head over to cool.haus to start building your dream ice cream bundle.