For the first time in four years, all six of the Kardashian and Jenner ladies have been photographed together to celebrate Cosmopolitan's 50th birthday. On their November cover shot, Cosmo dubbed the mega family "America's First Family" and some people aren't thrilled.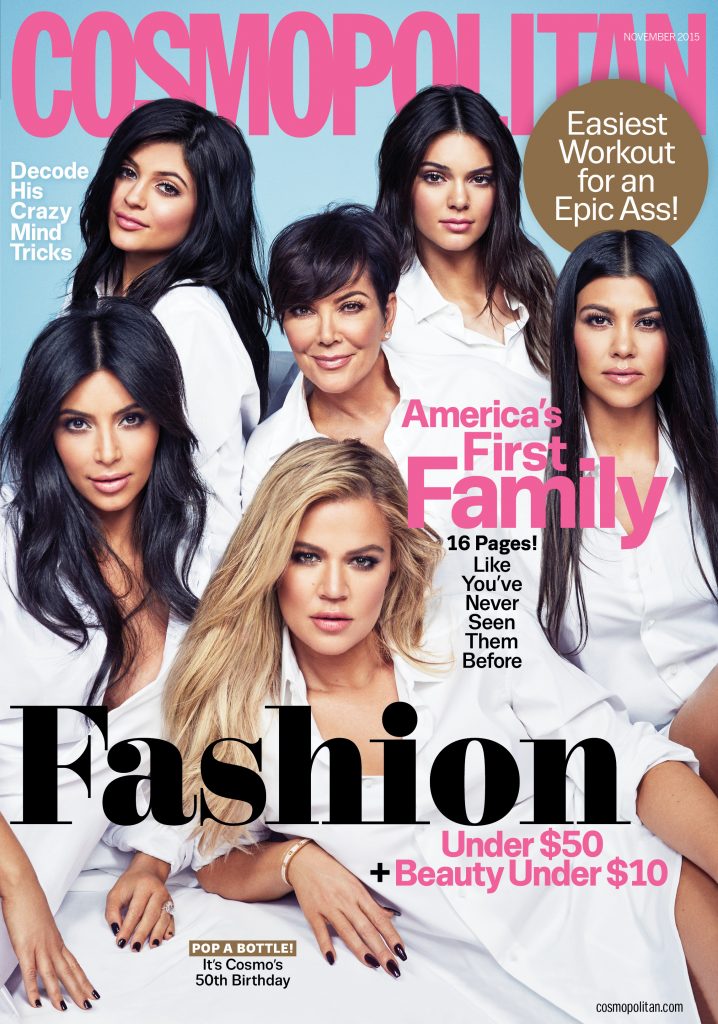 Ryan Seacrest opened up about the family in the anniversary issue. He is the executive producer of Keeping Up with the Kardashians, after all. "No one could have predicted the Kardashians' and Jenners' success. But when you spend time with them, what resonates is the family unit. There are so many things about them that are glamorous, crazy, and unlike our lives, but the sense of family is universal. They love and stand by one another no matter what," he said.
"Their unvarnished candor reveals how close they really are. What's more, they present acceptance. You look at Bruce and now Caitlyn — you see the power of a family to come together when it would be so easy to fall apart. There's comfort in viewing that steadfastness of love," Seacrest continued. "It takes courage to go on camera and deal with something with which you never thought you'd be dealing. I, for one, thank them for sharing the journey, because more often than not, it's not only entertaining, it's inspiring."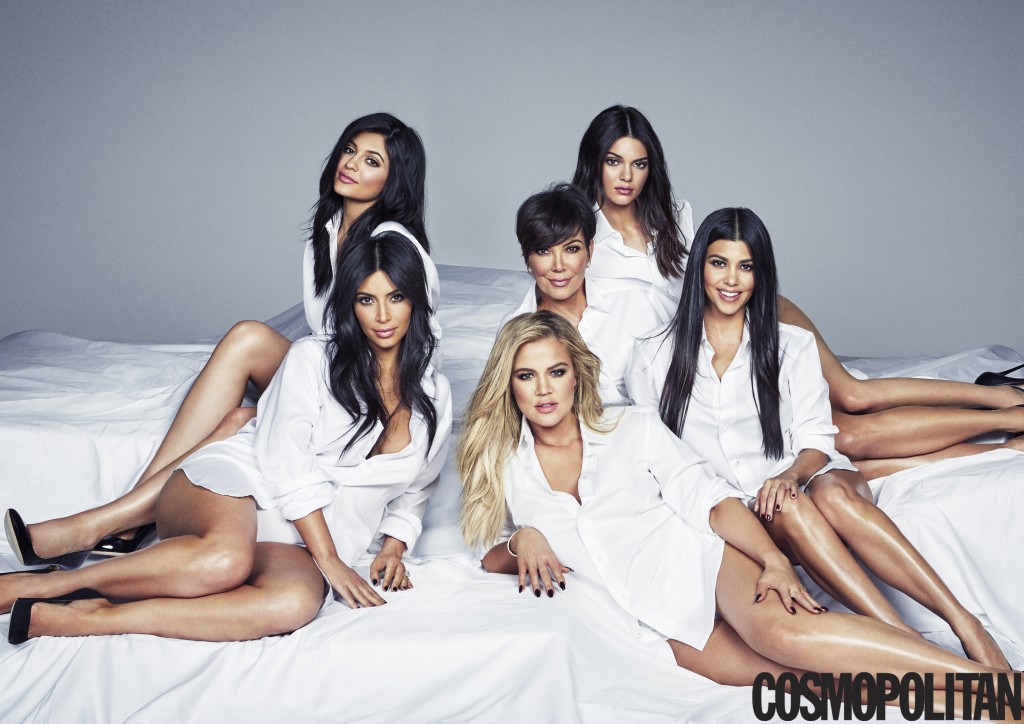 While Seacrest's opinions of the family are nothing but positive, many readers aren't happy with Cosmo's title of "America's Greatest Family." One commenter said, "Tacky choice for a title … Very disrespectful to the Real First Family and just plain ignorant" while another said "This is my cue to never purchase another Cosmopolitan magazine ever!!!"
Regardless of their title, the girls all look fabulous on the cover and I'm very curious to see the rest of their 16-page spread!
Don't miss the man behind Kylie Jenner's wigs and here are two potential baby names for Kim Kardashian's baby boy!
[Photos: Francesco Carrozzini/Cosmopolitan]