Customizable Nail Wraps Are Like Instagram--But Better: Just Upload & Wear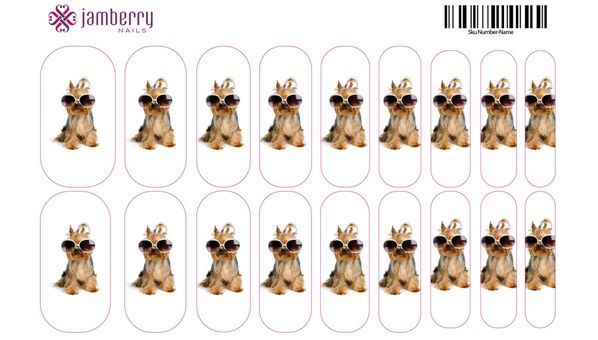 We spoke way too soon when we thought nail wraps had reached their peak of awesomeness. Jamberry, a Utah-based nail company, has has just nailed it (okay, we'll stop with the corny puns) with the launch of a custom nail wraps studio. This is hands down the coolest thing we've ever seen—aside from Ryan Gosling wraps. Did we mention how easy it was? All you have to do is upload your photos or custom graphics, add them to your cart, and a your personalized wraps will arrive within a few days. You can choose different images for each nail, or have them all printed with the same photo. Imagine your bff's face when you she opens a box of wraps with your awkward high school portraits and group glamour shots on them. Ahem, #bestgiftever. What are you waiting for? Get your own Jamberry's Nail Art Studio Custom Wraps ($18.75-$24.75 per sheet) now. And don't you worry, we'll be sharing our very own custom wraps as soon as they arrive.
For more awesome beauty finds, check out NCLA's celebrity manicurist wraps, the brow powder trend, and the craziest nail art from NYFW.