Want to gift your special bride-to-be something that will completely blow all those other bridal shower gifts out of the water? Sister, you've come to the right place. We've found 5 crazy amazing, customizable gifts for the bride (one courtesy of Martha Stewart, thank you!) that are way better than monogrammed knick knacks.
Pretty Please Nail Polish – these adorable nail polishes can have their labels customized to say whatever you want! There's 12 shades to choose from ($7 each) – you could name them after the bride's favorite movies, best gal pals, cherished pets, or tired ex-boyfriends.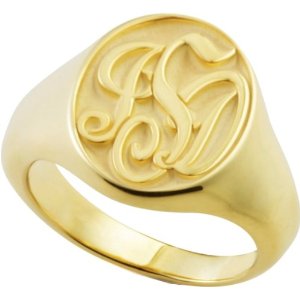 Signet Rings – Is your a bride a fan of any of the following: historical romances, "Game Of Thrones", antiques, or fancy stationery? If you answered "yes" to any of those options, a signet ring is the perfect gift! She can use this attractive 14K Gold Personalized Signet Ring ($229) to put wax seals on her invites or thank-you cards!
Custom Wedding Skyline Prints – Commemorate the best wedding weekend ever with a custom print of your special bride's wedding day landscape. This Custom Wedding Skyline Print ($27) from Etsy can be customized to match her wedding colors.
Custom Wedding Dress Hangers – Provide a sweet photo opp AND a sweet memento of bridey's dream dress. Etsy is rife with cute options like this Personalized Bridal Hanger ($25).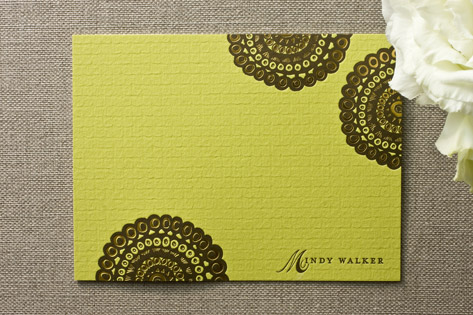 Personalized Stationery: Ladies love to see their name in print. Splurge on some letterpress letterhead, notes, or business cards. We love this this Cordoba Duplex Personalized Stationery  ($436 for 50) from Minted.
Are you a bridesmaid looking for a little dress inspiration? Check out out our shopping guides to cheap bridesmaid dresses, black bridesmaid dresses, and satin wedding shoes!