Gwyneth Paltrow flaunted her latest Goop-approved handbag, a Valentino Rockstud Tote ($2,495), and we are not surprised by the price tag. While some people love to hate on Gwyneth and her holier than thou persona, we find it pretty hard to deny her great sense of style. So in the spirit of the holidays, we will refrain from any bashing and focus instead on this lovely red studded tote bag that we just have to have this Christmas. We know the price is a little steep, but hey, that's what Santa is for! Snag it below or add it to your wish list asap!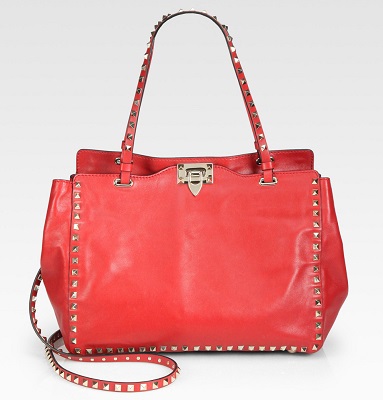 Valentino Rockstud Tote ($2,495)
Don't forget to shop Jennifer Aniston's shift dress, Jessica Alba's cocoon coat, Lauren Conrad's booties, and Jennifer Lopez's crop sweater.
[Photo: Splash News]