There are a lot of beauty enthusiasts out there who will try just about anything to get glowing, healthy skin — even if that "anything" includes running hundreds of razor-sharp needles across their face a few times a week.
The needles I'm referring to aren't actually painful, presuming you carefully follow directions. And the DIY skincare procedure isn't as terrifying as it sounds — it's called derma-rolling and it's fast becoming a popular at-home treatment that helps serums and moisturizers penetrate deep into the layers of your skin so that they're even more effective.
People who have tried derma-rolling swear by it — and speaking personally, I can attest to the fact that it truly does leave your skin looking more radiant. But because there's no getting around the fact that micro-needling (as it's also called) involves rolling hundreds of teeny needles up and down and across your face, you're going to want to be sure you do it right. Here's what you need to know about the treatment.
1) Derma-Rolling Creates Micro-Injuries In The Skin — But That's A Good Thing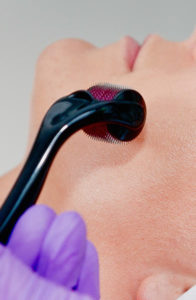 The word "micro-injuries" sounds like something straight out of a horror film, but here's how it can actually benefit your skin: with each minuscule tear created by your derma-roller, collagen and elastin production goes into overdrive and is sent to the site of your injury. All of this extra collagen/elastin goodness can help plump up fine lines and wrinkles and even help with acne and discoloration. There are even some derma-rolling divas who say the practice eventually helped lighten dark circles under their eyes.
2) All Derma-Rollers Are Different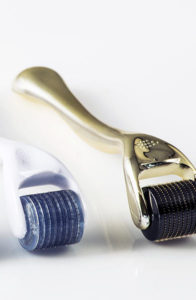 Depending on your skin type and concerns, you will need to choose a derma-roller that's right for you. Various rollers come with needles of different sizes, but it is strongly recommended that you choose a roller with needles that are 0.3 mm or smaller — from a reputable source like Stacked Skincare (which is proving a leader in this field). You can pay for professional in-office derma-rolling treatments provided by skin experts who really know what they're doing, and that's the only place where larger needles should be brought out, if necessary.
3) Serums And Derma-Rollers Are A Match Made In Heaven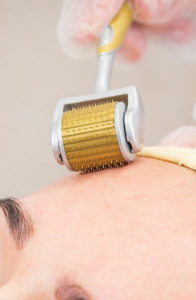 On their own, derma-rollers create micro-injuries that flood the skin with additional collagen and elastin. But when you pair your micro-roller with a serum, you really start to see amazing benefits. Applying a serum with copper peptides, argan oil, and hyaluronic acid, both before and after derma-rolling treatments, can address problems that include wrinkles, fine lines, and dry skin. But there are certain serums, including vitamin C and retinol, that are considered too harsh to use while micro-needling. When in doubt, consult a dermatologist who can provide more insight into ingredients that are beneficial for your skin type and concerns.
4) Derma-Roll In The Right Direction For The Best Results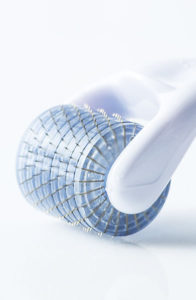 After applying a layer or two of serum, take your derma-roller and delicately roll it over your cheeks, forehead, chin, and even lips – in all directions — horizontally, vertically, and diagonally. Prevent skin irritation by only rolling twice or three times and starting off with a once or twice a week derma-rolling regimen. As with every skincare routine, patience is key — keep with it, use the right serums, and you'll notice a huge change in your skin.