First we told you about these awesome convertible Michael Kors boots that are 4 boots in one (thanks to some clever zipper placement) and now comes a dress that takes zipper magic to the extreme. Chilean designer Sebastian Errazuriz has developed this dress made of 120 zippers – imagine all the possibilities.
Although the dress is a piece of art and not available for purchase, we love the awesome fashion ideas it inspires (mainstream designers, are you taking notes?). Dresses should be convertible to tops, tall over the knee boots to booties, handbags to clutches, and so on. If you zipper it, they will come!
We did find some pretty sweet convertible clothing out there already. Check it out:
The 4-Way Skinny Jeans: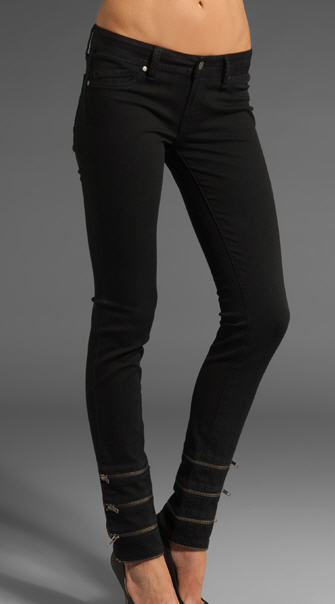 What could be more perfect for this awkward changing-of-the-seasons time than skinny jeans that come in 4 lengths? These Genetic Denim The Kit Convertible Hem Cigarette jeans ($253) do just that – zipper them to your perfect length.
The 3 Plus-Way Bag: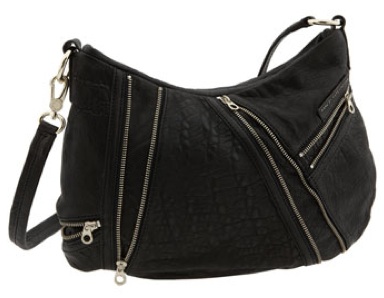 Not only does this Marc by Marc Jacobs 'Flash Kelsey' Convertible Shoulder Bag ($358) fit this fall's zipper clothing trend, but the strap is convertible from a shoulder bag length to a handbag one. Plus you can style the zippers however you like them.
The 7-Way Leggings: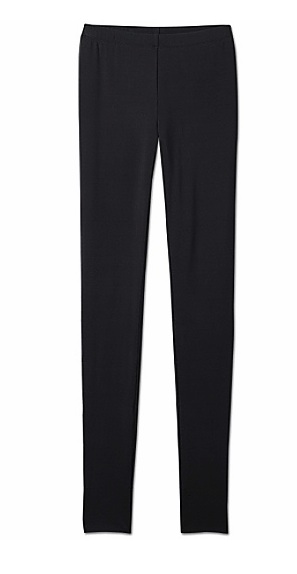 You can't tell from looking at them, but these Athleta Customizable Leggings ($44) are actually fitted with 6 invisible inseams, so that you can cut them to your perfect length and they won't run, roll or get ruined in the wash. Genius, right?
Check out more clothing you will wear a million wear, from flat boots, to jeggings and handbags under $250.
Follow the author of this post on Twitter @bridefinds.