This is the time for new beginnings–and I don't just mean resolutions. It's the start of engagement season, as two of the year's most popular days to pop the question (Christmas Eve and New Year's Eve) just passed, and Valentine's Day will soon be here.
But once the "yeses" are exchanged and promises are sealed with a ring, the real work begins. I'm talking about the wedding planning. And as much as every bride and groom look forward to saying "I do," the actual planning can be a nightmare for some, which is why a destination wedding should really be on your radar.
And if you are considering one, let me point you in the direction of the perfect place to hold your special day: Montego Bay, Jamaica! A few journalists and I actually had the pleasure of scouting out some amazing resorts and villas that feature all-inclusive packages for wedding parties courtesy of the Jamaican Tourism board. Trust me: if you're looking for a slice of paradise, look no further!
1.Jewel Grande Montego Bay Resort & Spa
Our first destination: the Jewel Grande Montego Bay Resort & Spa. I was lucky enough to stay at this gorgeous venue, which has everything that you could need. Walking into my spacious suite was proof enough! It was fully equipped with a full kitchen, washer, dryer, large living room, three bathrooms–not to mention two amazing rooms, including a master featuring a walk-in shower, tub, and a balcony showcasing an ocean view like something out of a movie. But as wonderful as the one, two, and three bedroom accommodations are, they're just the beginning of what you could get in an all-inclusive package for your wedding party.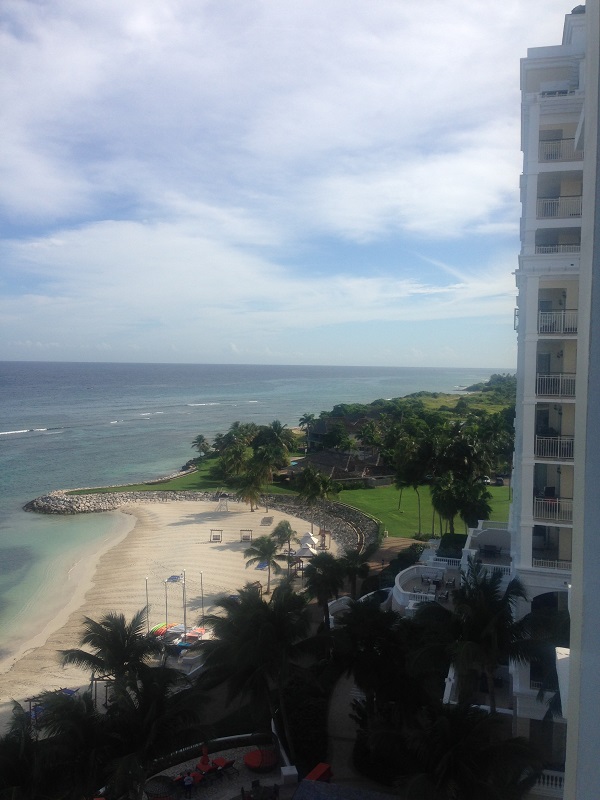 For couples that host their nuptials at the Jewel Grande, you can be as much or as little involved in the planning as you want, according to the Director of Romance, Brian Postle and Charmaine Deane the Director of Marketing/Communications. Either way, your wedding is  in the best of hands, as the vibrant staff is above reproach. Plus, they've been in the business of weddings for quite some time. You want to get married on the beach at sunset, exchange vows on a pier over the water, or have an intimate but elegant ceremony in your own private alcove? There are so many areas on the property that can be transformed to fit your unique vision.
And the experience doesn't just stop at the wedding. The resort is literally on the beach, and there are tons of restaurants on the property where you can eat five start cuisine and enjoy the clear blue waters with your wedding guests. But one of my favorite attractions: the Grande Spa! Aptly named, you can purchase a number of relaxing treatments from facials to deep tissue massages and body scrubs. Talk about bliss! The resort is also kid and teen friendly if that is a factor for some of your guests. Plus, excursions can also be arranged as well as a bunch of other activities from hiking to fishing to golf and so much more.
If you're searching for a more familiar resort experience, Sandals has several locations in Jamaica as well as Montego Bay, and on day two, we toured Sandals Royal Caribbean. And I'll admit that you cannot go wrong with this selection for a wedding or honeymoon combo. Feel like catching some sun on the beach, taking a couples scuba diving class, or going out to Sandals private island for a night of fine cuisine and dancing–and maybe a few signature Bob Marley cocktails? Well, that's just the tip of the on- and off-resort activities that can be arranged and or bundled in your all-inclusive package. And when prepping for the big day, you'll have a team behind you to make sure that you're wedding goes off without a hitch. No worries at all!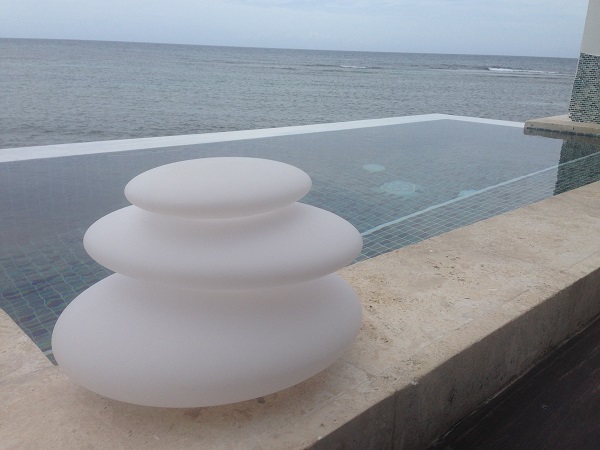 But what's even more exciting for the bride and groom is that Sandals Royal Caribbean has a one-of-a-kind luxury suite that gives newlyweds privacy like no other–their popular over-the-water bungalows! If you're looking to splurge on an unforgettable experience, this peaceful accommodation is for you. These Tahiti-style suites are beyond gorgeous and sitting atop calm waters (P.S. They also have see-through floors!).  And they feature so many amazing amenities including an infinity pool, a soaking tub, and a hammock that's sits above the water, which I did lounge in for a split second. The bungalows are a dream! Plus, combined with butler service and boat service, you can stay in or venture out as much as you wish.
One of the most luxurious options has to be Jamaica's Half Moon. After all, everyone from a few royals to the Fresh Prince himself (Will Smith) has stayed here, and it's no wonder why. Stepping out of the car and into the lobby you're greeted with its famous waterfront view, and the rest of the property is just as stunning and full of amazing all-inclusive accommodations for your wedding guests ranging from suites to cottages to private villas. Bonus: Villa rentals get two complimentary golf carts to travel around in–and you'll need them.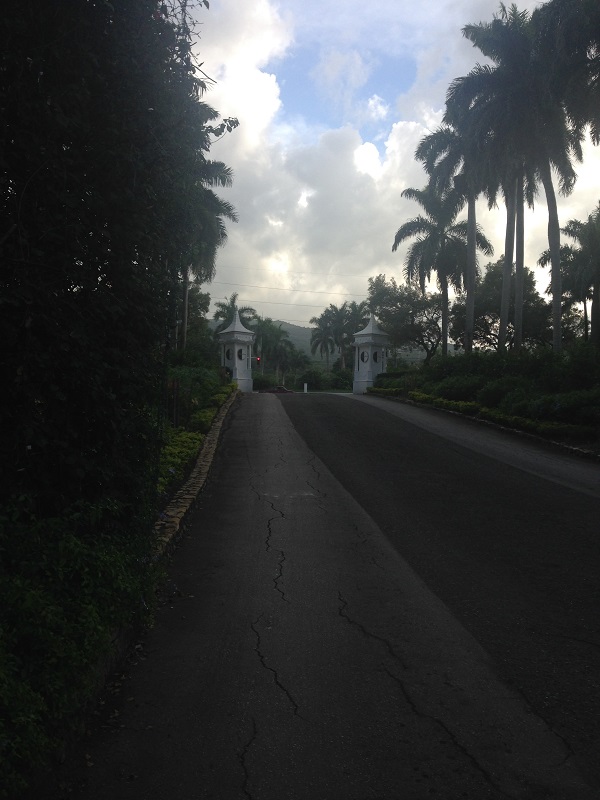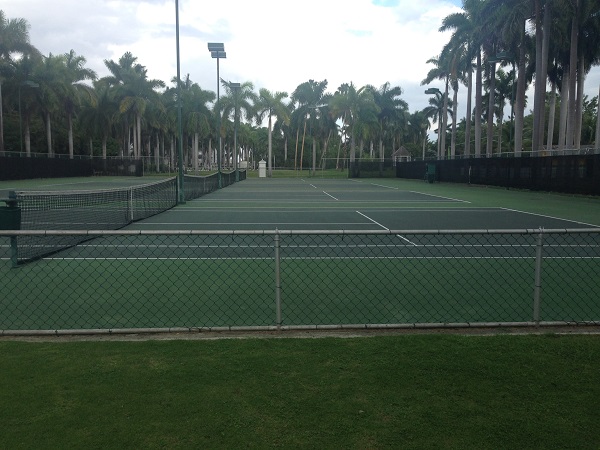 From enjoying gourmet cuisine at any of Half Moon's various restaurants to taking tennis lessons on one of their 13 courts or teeing off at one of their world class golf courses, there's so much to do. Schedule a couples massage or get your brides maids get together for build your own facials and massages at the Fern Tree Spa to make your wedding getaway even more special.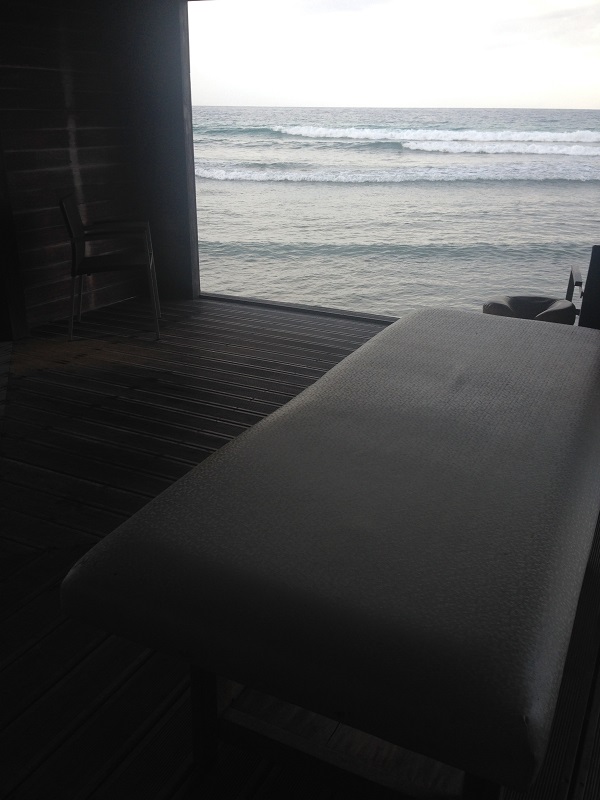 And in terms of the wedding day, there are dozens of venues available for you to exchange your vows–and make lasting memories. The Royal Pavilion is a high in demand for wedding sites as are beach ceremonies that flow seamlessly in outdoor receptions. Whether your planning for a small or large ceremony, they can help you pull off a gathering that you will never forget.
4. Jamaica Villas, by Linda Smith (Flower Hill)
Dreaming of a quieter space that's just as luxurious as a five star resort without having to actually stay in one? The Jamaica Villas, by Linda Smith should be on your list of possible locations. I was able to view and have a delicious lunch at the Flower Hill estate, and this gorgeous property is just the place to house your closest relatives and friends or even host an intimate ceremony if that's your wish.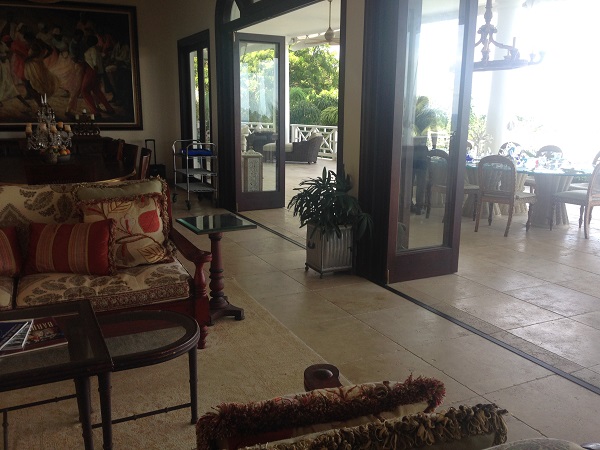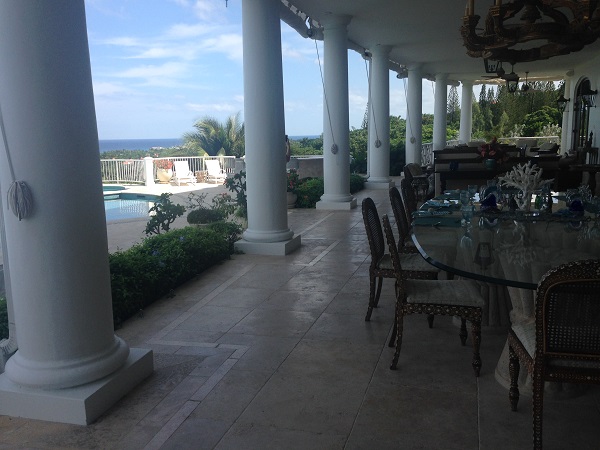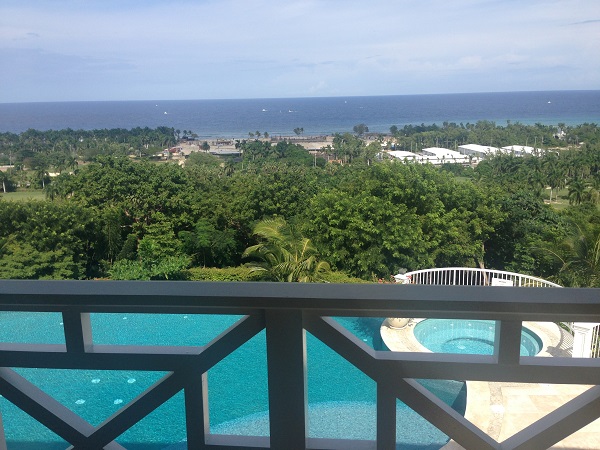 This villa is beyond spacious for several guests as there are six bedrooms. Though if you're worried about entertainment, don't be. There's an amazing heated pool and hot tub overlooking to-die-for views of Montego Bay. And throughout the villa, there's really something for every guest including a game room, media room, spa room, and gym. There's also two bars and a full kitchen that's has a chef and staff to help take care of your needs.
Shuttle service is also available for certain packages to take your wedding party to participate in any number of fun activities. (But if you're looking for your own, I suggest you ask for one of our tour guides, Willie Burgess, at Paradise Travels if you want a to laugh and get the lowdown on everything from the best place to eat jerk to the local hot spots. He's your guy!) And one thing that I suggest you do while in Montego Bay is Martha Brae Bamboo River Rafting. It's the perfect opportunity to experience and learn more about the culture and history of Jamaica.
Montego Bay, Jamaica has so much to offer for a destination wedding. While prices may vary, now is the time to start scoping out these luxury resorts and their all-inclusive packages. Seriously, start looking for end of the year deals and other offers during the low or off season, as the weather is consistently beautiful. I can vouch that the 79 degree weather at the beginning of December was a major plus!
But more so, it's the locals that will put your mind at ease when it comes to your destination wedding. As soon as you step off the plane, you'll here "welcome home." That's the vibe you'll feel at any one of these amazing locations. And what better place to say "I do" then a place that feels like home?
[Photos: Courtesy of Jewel Grande Montego Bay Resort & Spa; Alaisha Key]