Yes, I think that just happened. Blake Lively appears on the cover of Marie Claire's September issue (on stands August 19), and according to the article's deck, her lifestyle site Preserve is "a world of good." Their words exactly:
Yes, she's an accomplished actress and red-carpet catnip for fashion followers. Now Blake Lively is turning the things she loves—philanthropy, the domestic arts—into a world of good.
Okay, I'm going to look past the phrase "red-carpet catnip," which I like can't even deal with right now, and just go ahead and commend Marie Claire for absolutely being the voice of dissent on this issue. She is their cover girl, so yes they need to be nice, but to go as far as to call Preserve a world of good, when every other site on the internet disagrees, is very bold. Or, as Jezebel put it, the site "united all [internet] voices in a chorus of rueful snickers for one blissful moment of bitchy harmony." Yes!
The Huffington Post put it simply, "Why Everybody Hates Blake Lively's New Website," while the Guardian took a different approach, "Blake Lively's Preserve website made me want to eat the rich." Okay.
Martha Stewart called it "stupid." The Cut said it was "like a horror movie," while Entertainment Weekly just didn't understand it and Slate insisted that it would "make you hate yourself."  But, sure, let's go with "a world of good," MC.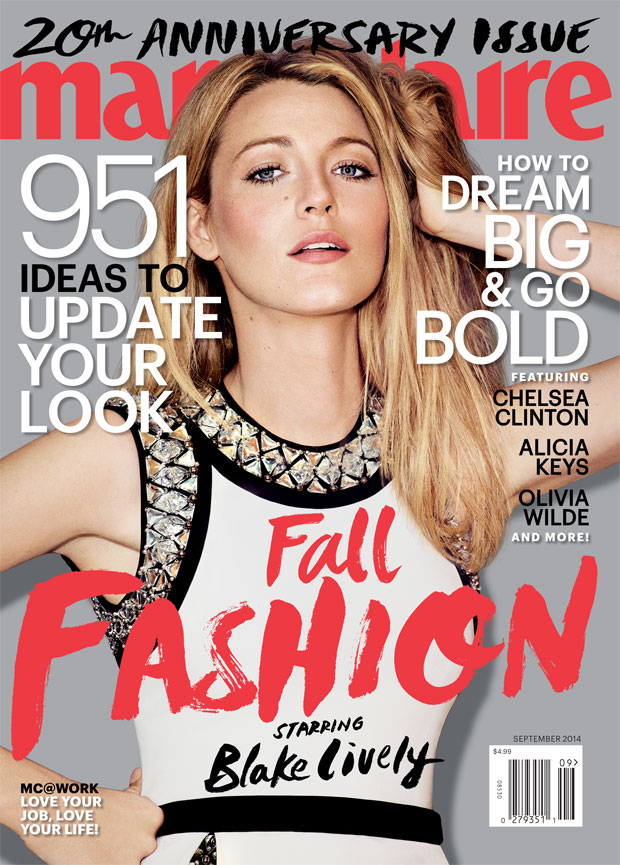 [Cover and inside image: Guy Aroch/Marie Claire]