When we first came across Italia Independent's velvet sunglasses back in 2013, we knew they were going to be a thing. Lo and behold, just a few months later and everyone from Jessica Alba to Olivia Palermo is rocking them. But the true sign a brand has "made it?" Another brand starts knocking off their designs. And that's exactly what's happening with Italia Independent's signature velvet frames.
Ray-Ban, beloved for the iconic aviators and wayfarers, just couldn't let Italia Independent lock down the sunglasses game this summer so they went and made their own velvet pair. Surprise, surprise–they look shockingly similar. See for yourself:
Ray-Ban Velvet Keyhole Sunglasses ($135)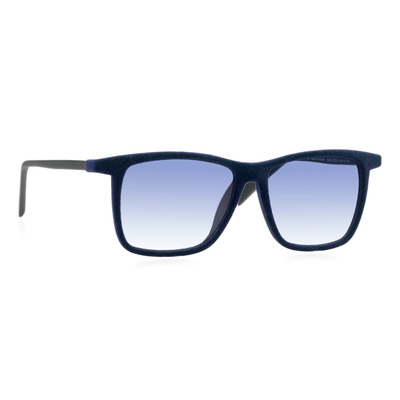 Italia Independent 0401V ($122)
Pretty identical, right? So tell us, which brand will you be buying–Italia Independent or Ray-Ban? Weigh in in the comments below.
Be sure to check out Jennifer Lawrence's $615 sunglasses, Sophia Webster x J. Crew and the best spring moto jackets.