Don't you love it when a celeb wears affordable shoes?  Selena Gomez recently wore the Steve Madden REALOVE heels ($55.98)  and if they look familiar that's because they look pretty similar to the Stuart Weitzman Nudist sandals. Hmm, $400 versus $60? We will go with $60, happily. Plus, you need a nude sandal for all your spring and summer affairs (a great wedding and party shoe). But Selena kept it casual, going for the whole 'ladies who lunch' look with her heels, a long tunic-type shirt, and a hat. Wearable and affordable? We are sold!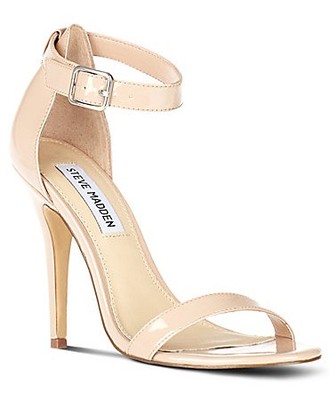 Steve Madden REALOVE heels ($55.98)
Don't miss Karlie Kloss's new It bag, Kourtney Kardashian's Mara Hoffman Bikini, and Reese Witherspoon's favorite denim jacket.
[Photo: Splash News]