Ours is the one on the right.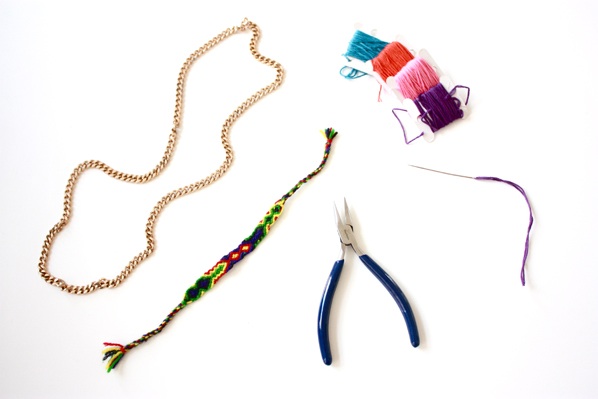 Tools: Friendship bracelet (bought or homemade), chain (bought by the yard or taken from an old necklace or bracelet), embroidery thread, sewing needle or bead needle with a wide eye, pliers (optional)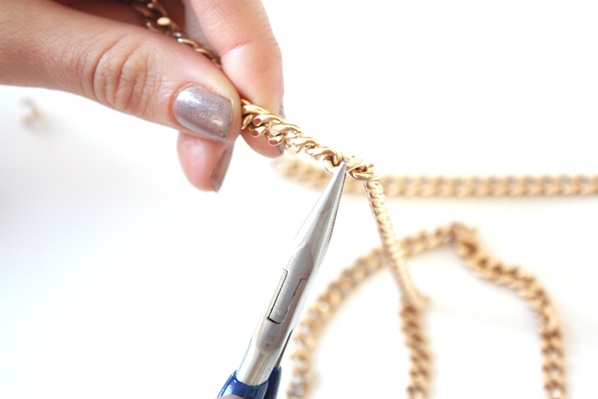 Measure the chain against the friendship bracelet. Shorten the chain, by removing extra links using pliers, to match the length of the friendship bracelet. Repeat the step again for the second side of the bracelet.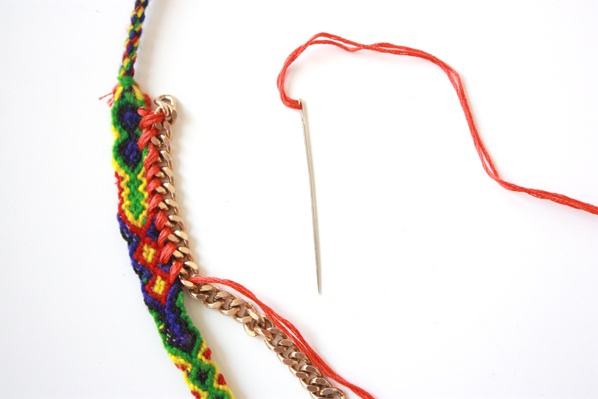 Pick a contrasting embroidery thread color and thread through a wide eye needle. Align the first chain section to one of the sides of the friendship bracelet. Diagonally whip stitch the chain to the bracelet. Continue until the chain is stitched all along the side of the bracelet. Tie the end of the thread underneath the bracelet. Now go ahead and stitch the second chain to the other side of the bracelet.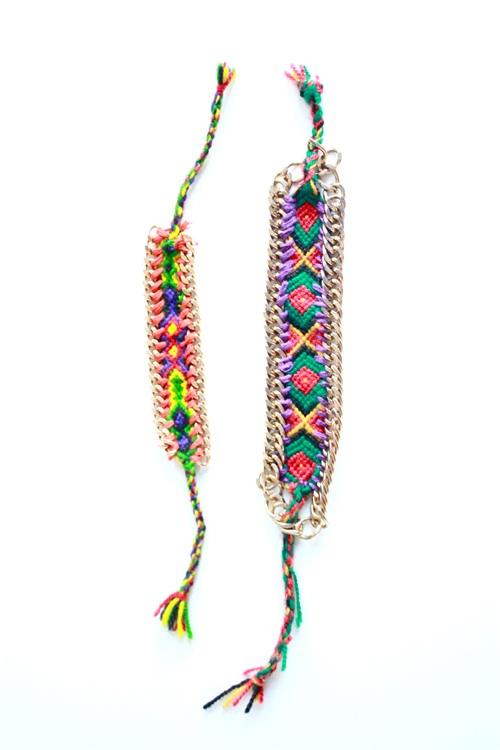 All done! That's easy, right? Tie that puppy to your wrist and you saved yourself $61! Wanna step it up a notch? Try adding another friendship bracelet and chain to create a "double decker."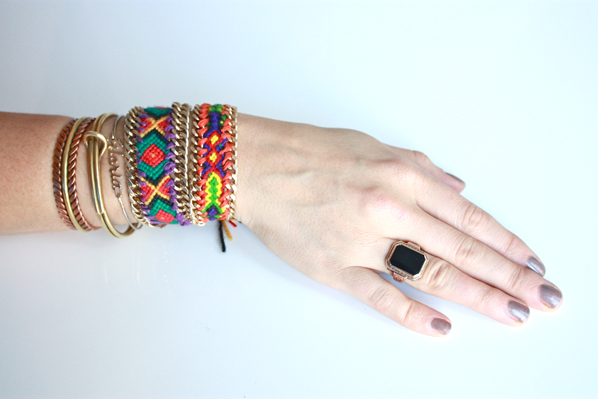 They make a great arm party!