Sadly, there's no gym where you can go to pump up your eyelashes until they're a mile long, full and lush. But we're miles ahead of where we were years ago when it comes to what we now know about our lashes and how to care for them — and, yes, how to DIY eyelash growth and make them stronger and longer.
Genetics will always determine the density and color of your lashes (and that's what a great mascara is for) but there are several steps you can take in the comfort of your home to strengthen your eyelashes and prevent shedding. These 5 eyelash growth tips are simple to follow and include both products that can make a huge difference in your lashes and reminders about what not to do if your goal is longer eyelashes.
1) Create A Natural Lash-Boosting Serum With Castor Oil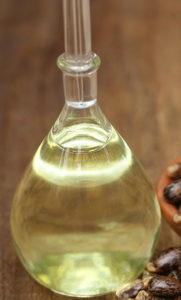 Of all of the essential oils that we celebrate, none receive quite as much respect when it comes to what they can do for eyelash growth as castor oil. This thick oil, which can be found at an affordable price online or at a health food store, can be applied nightly to bare lashes as a conditioning treatment. It has been shown to be effective in promoting lash growth, preventing breakage, and even helping lashes grow in previously sparse areas. Be patient, though — it may take several months to notice results.
2) Wash Off All Of Your Eye Makeup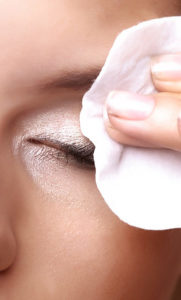 Remember when you were a kid and you were told to wash off all of your makeup before bed in order to prevent pores from getting clogged and causing acne? Well, someone should have mentioned that gently removing mascara and eye makeup with an oil-based cleanser is an important step in maintaining beautiful and strong eyelashes, as well. Makeup, particularly waterproof mascara, can weaken lashes and make them brittle (and possibly cause breakage) when left on overnight. The double cleansing method, which calls for cleaning your face first with an oil cleanser and second with a water-based cleansed, ensures you have removed all traces of makeup from your lashes.
3) Eat Plenty Of Foods With Omega-3 Fatty Acids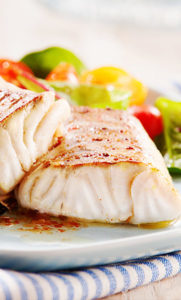 Foods like fatty fish and walnuts are a rich source of omega-3 fatty acids that you should definitely include in your diet if you're trying to DIY eyelash growth. This nutrient has anti-inflammatory properties that open hair follicles and help prevent hair shedding — including in your lashes.
4) Go Easy On The Fake Lashes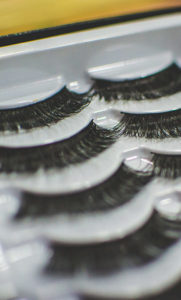 We love faux lashes as much as the next person, and they offer a simple way to elevate your look to more dramatic proportions in just seconds. But relying on fake lashes each day can weaken your natural lashes — tugging and pulling and constant glue applications is less than ideal if you want to strengthen your lashes.
5) Try A Lash Serum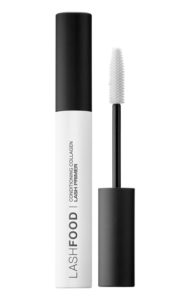 Lash serums have come a long, long way in recent years. There are quite a few on the market, so be sure to do your research to find the best one for you, but most boast peptides and collagen and can be applied nightly or in place of ordinary mascara. LashFood Conditioning Drama Mascara is an extremely popular choice that replaces your ordinary mascara with one that features a strengthening nano-peptide complex and nourishing essential oils and plant extracts.