Do People Actually Wear These Bathing Suits Or Is Someone Playing A Joke On Us?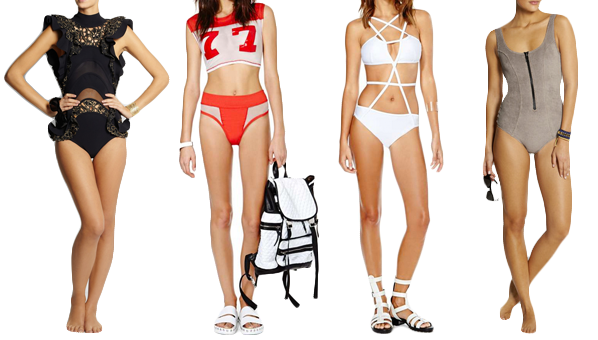 Swimwear is usually really, really, pretty. There arebright colored bikinis ready for mix 'n match fun, and gorgeous printed one-pieces that have us being all like, "yeah, I can pull that off." It's candy for our eyes!
So when we spotted these, um, interesting bathing suits, we were totally surprised. Most of them are made from materials, like terrycloth, denim and suede, that you can absolutely not put in water. And if the material isn't weird then there's just something really off about them. They're all pretty much non-functional in salt water or chlorine. So if we can't wear 'em, at least we can have a good laugh looking at them. What better way is there to spend a Friday afternoon, right? If you're in for a good time, click the slideshow to see the most WTF bathing suits this season.
For more WTF, check out: the most awkward Mother's Day gifts ever, these crazy 2,000 shoes, and shoes that cost more than your rent