Commuting is annoying – the traffic, the late trains, the people who can't walk. Large totes are great for carrying a laptop, wallet, and makeup, but they get easily overloaded and neck-aches ensue. Fellow working women, it's time to rediscover our childhood BFF–the backpack. Stop leaning to one side while you hustle – there are cool backpacks out there and we can prove it. Check out these 5 fashionable options, that don't even remotely resemble the monogrammed L.L. Bean sack you had in 5th grade.
This bright pink Marc by Marc Jacobs Pretty Nylon Backpack $158 is super light weight and has top straps too, in case you have a hard time letting go of the tote trend.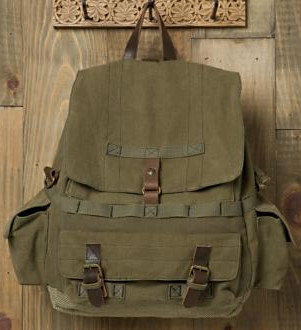 Free People's Russel backpack ($128) has dark brown leather buckles to give it a rustic and vintage look. And there's shoulder straps – transforming it from a backpack to a messenger bag.
You can never go wrong with a basic backpack, like this Juicy Couture Pendleton Backpack ($248). The wool-blend material and plaid pattern are so in style for this upcoming fall.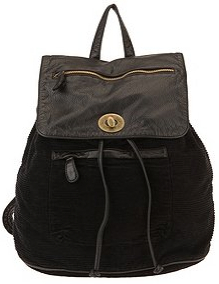 The Deux Lux Mixed Media Corduroy Backpack ($68) takes a funky spin on the standard black backpack with the combination of materials and metals. There's even a zip pocket on the back.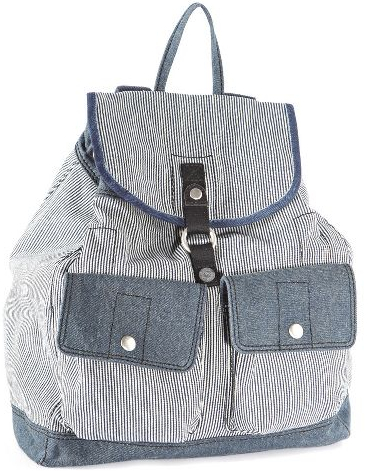 Lucky Brand's 'Swingin Solo' Backpack ($99) will hold everything and last for a long time. With the extra front compartments, you'll be able to find lipstick and train tickets without taking anything out.
Shop our guides to the best stylish laptop cases, the best carry on bags and the best overnight bags. Subscribe now for exclusive fashion news and updates.