We know your wedding day means lots of crying (and possibly sweating) so when it comes to cosmetics, you better be equipped with the best waterproof makeup money can buy. We've done the roadtesting – tears included – and bring you the 5 best waterproof/sweatproof products to get you through a tearful ceremony, the first dance and all night long.
Let's start with the most important product – the waterproof makeup. Don't forgo pretty lashes out of fear that you'll look like a sad clown by the end of your ceremony, use this Face Atelier Crybaby Mascara ($24).
This waterproof, ultra-light, water-based gel – Make Up For Ever Face & Body Liquid Makeup ($38) – works for both face and chest to mask imperfections, without rubbing off or smearing.
Great for even sensitive eyes, this Pixi Endless Silky Eye Pens ($14) is a high-pigment liner that smooths on like a dream. The waterproof formula definitely stays put, and comes in a range of wedding-perfect shades from BlackNoir to DeepPlum.
All brides deserve Dior, and now, the famously coveted DiorShow Mascara comes in a waterproof formula that gives volume, length and drama without the risk of raccoon eyes. The DiorShow Waterproof mascara ($24) will be your life-saver.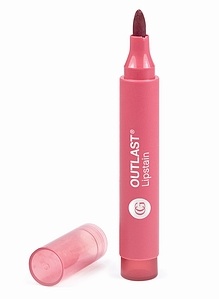 The water-based colorants of Cover Girl Outlast Lipstain ($7.99) give lips a beautiful, lightweight flush of color that lasts for hours with no melt, no smudge and most importantly, no chance you'll be wearing it on your teeth for photos. In 10 pretty colors ranging from plum to nude to pink.
The award-winning Skindinävia Bridal Makeup Finish ($29 for 4 oz. –  enough for the entire bridal party) mist provides a transparent layer that effectively locks in your look for a flawless face. This stuff is serious – which is why it boasts a satisfaction rating of 98%.