The Latest From Gwyneth: This Limited Edition Goop x Butter London Polish Set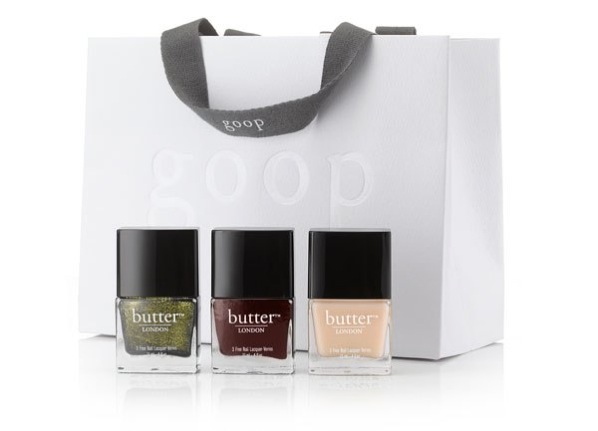 Goop is at it again. First they wooed us with an amaze Birchbox collaboration, and now with a limited edition butter LONDON polish trio. And for all of you who've been living in a cave, goop is Gwyneth Paltrow's kick-ass website. Anyhow, back on the subject matter: The goop x butter LONDON set ($36) includes shades Hampstead Heath (mossy green with a gold shine), Bread & Butter Pudding (sheer ivory cream) and Abso-bloody-lutely (deep cherry opaque red). We suggest getting this set sooner rather than later. Once they sell out, they're gone forever.
And if you're in need of gift ideas, check out our annual Going, Going, Gone! gift guide, and the best under-$50 gifts for him, her and home — just in time for you to start holiday shopping (because it's that time again!).