A beach wedding dress code seems like a no-brainer, but for some reason we still see guests dressed like they're going to a luau. Just because you're on the beach that doesn't mean you should wear a swimsuit cover-up and rubber flip-flops; it's still a formal occasion, but with sunblock.  It's windy on the beach, so stick with a dress that isn't too short–you don't want to give the crowd a show. Try to stay away from maxi dresses that will drag in the sand, and wear pretty flats, not heels. Here are the pieces you need:
This J. Crew Ribbon Shift Dress ($198)  has a great shape that will work for many shapes. The pretty floral print will look great on the beach, and because the dress is fitted closer to your body, you don't have to worry about the wind blowing up your dress.
Since you've spent your savings on a ticket, skip the shoe splurge and buy these Colin Stuart Chandelier Thong Sandals ($49) that are like jewelry for your feet.
A simple clutch like this Menbur Pleated Satin Clutch ($54) is all you need. The champagne color will look great with a bright dress.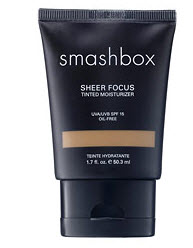 Choose a sunblock that doesn't turn white when you put it on–you'll regret it when you see the photos. Try this tinted moisturizer with SPF 15 by Smashbox ($30) instead.
See more how to dress for black tie events, country club casual events, and then check out our guides to the best sunglasses, the best summer hats, the best flat sandals, and the best cocktail dresses.