We've all taken an online quiz (or ten) to figure out our body type, but let's be real–do you really know whether you're an hourglass or a pear? A rectangle or an apple? Well, with these dresses, it really doesn't matter–they look good on every body type. So toss your measuring tape aside, and start searching for one of these dress styles: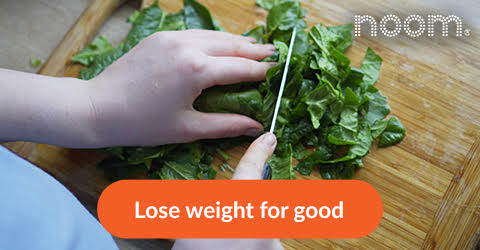 Dresses That Make You Look Skinny
The A-Line Dress

The A-line dress, with its fitted waist and shoulders and flared skirt, is more or less universally flattering. Since it loosens up right below your natural waist (which is the thinnest part of most womens' bodies), it accentuates the place to which you want to draw the most attention. That flare also serves to minimize your lower half, which—particularly for pear-shaped women with larger thighs—is certainly not a bad thing. Alternatively, women who'd prefer to have a few more curves can get them thanks to the way A-line dresses nip in at the waist. And regardless of your body type, if you'd like your torso to look a bit leaner, the dress's narrow shoulders and flared skirt will help you out in that department, too.
While the general A-line cut is flattering on everyone, you may want to play with the length of the skirt in order to look your very best. If you're on the petite side, you've probably heard that shorter women shouldn't wear A-line skirts because they make your your legs look shorter. As long as you choose a skirt of the correct length, though, you don't have anything to worry about. Opt for one on the short side to get a lengthening effect. If you're taller, go for a midi skirt that hits at or just under your knee.
In addition to looking good on every body, there's also an A-line dress that will look good for every occasion. In the summer, go for a dress made of thin cotton, linen, or a polyester blend. These work well both for hanging out with friends in the day or evening, and–when covered with a cute cardigan–the office. During the winter, it's easy to layer that same dress with a thicker sweater or blazer and a pair of wool tights. A-line dresses also tend to make appearances in wedding parties. Since they're flattering on pretty much everyone, A-lines are a great pick for a bridesmaid dress that all different people will need to look good in.
The Wrap Dress

Featuring a deep V-neck, a tie that closes at the waist, and our favorite A-line skirt, the wrap dress is another option that great for all body types. As is the case with A-line dresses, the cinch at the waist emphasizes the thinnest part of your midsection, and then flares out into a wide skirt to either smooth curves or give the illusion of them. And, by emphasizing and drawing the eye to your bust, the plunging neckline further takes attention away from less flattering parts of your body.
Like the A-line dress, wrap dresses can adapt to all sorts of circumstances. Wear one with a smaller v-neck and longer sleeves and skirts for professional occasions, and show a little more skin when things are on the casual (or late night) side. In terms of fabrics, silk and cotton are good choices for dressing up, and jersey or knits are great for dressing down. And when it comes to accessorizing, dainty heels and jewelry are go-tos for fancy settings, and a jean jacket and strappy sandals will look perfect when you're out and about on a weekend afternoon.
If you've tried every dress silhouette out there and you still feel kind of meh when you look in the mirror, it may be time for some extra support. No, we're not talking about Spanx! We mean an actual human who can help you change the way you look and feel so you're happy when you catch your reflection. Noom is a great option for busy women because it matches you with a personal coach that's been trained to help you recognize the habits that are keeping you from being your best self. There's also an amazing supportive community that you have access to online and via the app!
The editors at SheFinds wrote this article in partnership with Noom.