Drinking water is an essential part of life. I mean, we need it to survive. Water, however, has other benefits that most people overlook. Drinking water has been known to "plump" your skin and aid in the prevention of acne. While it hasn't been clinically researched, many doctors recommend drinking the appropriate amount (if not more) of water each day for clearer skin.
Dr. Rachel Nazarian, a dermatologist at Schweiger Dermatology Group in NYC, says, "I've found that water makes a big difference in skin health. Without adequate water intake, skin appears duller, and wrinkles and pores more prominent."
Here at SHEfinds, we're all up on our water game. We're big on reusable water bottles and our favorite one, by far, is bkr Glass Water Bottles. Why? They come in a multitude of colors and are made of glass, instead of the usual plastic or stainless steel. Glass water bottles don't affect the taste of water, are made from natural resources, have low energy inputs for manufacturing and so on!
Even though it's just a water bottle, bkr is much more than that. Our bkr's are an essential part of our beauty routine because drinking water is the key to clearer skin and a healthier lifestyle. Because they are so fun to drink out of, and so pretty to admire, we're encouraged to drink more water! It's a win, win situation.
We aren't the only ones who love bkr, either. There are tons of A-list celebrities who carry around bkr water bottles everywhere. Fans of the brand include Gisele Bundchen, Alessandra Ambrosio, Jessica Alba, Reese Witherspoon, Minka Kelly, Leighton Meester and many more.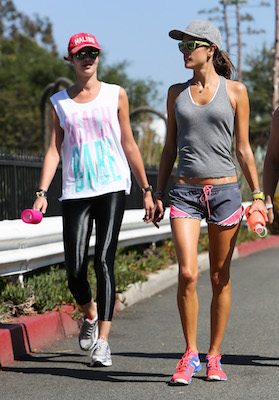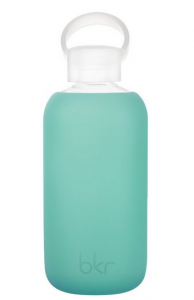 bkr Glass Water Bottle, 500 mL ($30)
Drink up, ladies!
Don't miss 20 celebrities who are frozen in time and 10 ideas for the best birthday outfit!
[Photos: Splash News]