I love to travel and Dubai has always been on my hit list. It may seem non-traditional, but don't sleep: Dubai is crazy luxurious. I also love that it offers both an urban environment with great restaurants and nightlife and relaxing, picture-perfect beaches.
A plane ticket to Dubai could easily set you back over $1,000, so when I was offered the opportunity to explore this up-and-coming destination with the team from VisitDubai.com, I couldn't resist. I spent 5 days exploring the city and I can honestly say Dubai definitely lived up to the hype. It was absolutely incredible. Here's everything you need to know.
First things first, getting there: I flew business class on Emirates and honestly, I don't know if I'll ever be able to go back to Economy. It was such a special experience, which definitely made the 12 hour flight feel manageable. If you can afford to splurge getting there, it's definitely worth it. You'll feel so much better and ready to hit the ground running when you arrive in Dubai.
WHERE TO STAY
The Renaissance Downtown Hotel
Not only is this recently-opened hotel in the perfect spot to access everything you'd want to do in the city, but they also offer so many amenities. With a Six Senses spa, six delicious restaurants and lounges and an infinity pool overlooking the skyline, you'll definitely want to take at least a day just relaxing and enjoying the hotel.
WHERE TO EAT
Dubai is home to over 200 nationalities, which means there are so many great options to choose from when it comes to dining. From traditional to plant-based, here are some restaurants that I enjoyed:
At.Mosphere: Known as the world's tallest restaurant, you'll enjoy amazing cuisine and views of the city here.
OneLife Kitchen and Cafe: If you want to stop at a place that is more casual, but still has great food, this is the spot for you.
Ting Irie: Dubai's first Jamaican restaurant delivers good food and vibes. Get the OG Fried Chicken–you won't be disappointed.
Bombay Bungalow: This restaurant is situated on the water and serves traditional Indian food with a modern twist. Not only is the food to die, for but so is the interior design.
Arabain Tea House Cafe: You absolutely have to have breakfast here. Try a couple of their traditional breakfast platters. I highly recommend the Arabian and Egyptian platters. Note: they are meant to share with the table.
Wild and the Moon: Lastly, this organic and plant-based shop is perfect for when you want something on-the-go or quick. Grab one of their delicious smoothies before you explore.
WHAT TO DO
Dubai Mall: Dubbed "the world's largest mall," you'll find stores like Cartier to Zara here. There's also an aquarium (yes, really!).
SMCUU Heritage Tour: One of the first things you should do is take part in a heritage tour. You'll enjoy a traditional Emirate meal while learning more about the culture and even visit a mosque.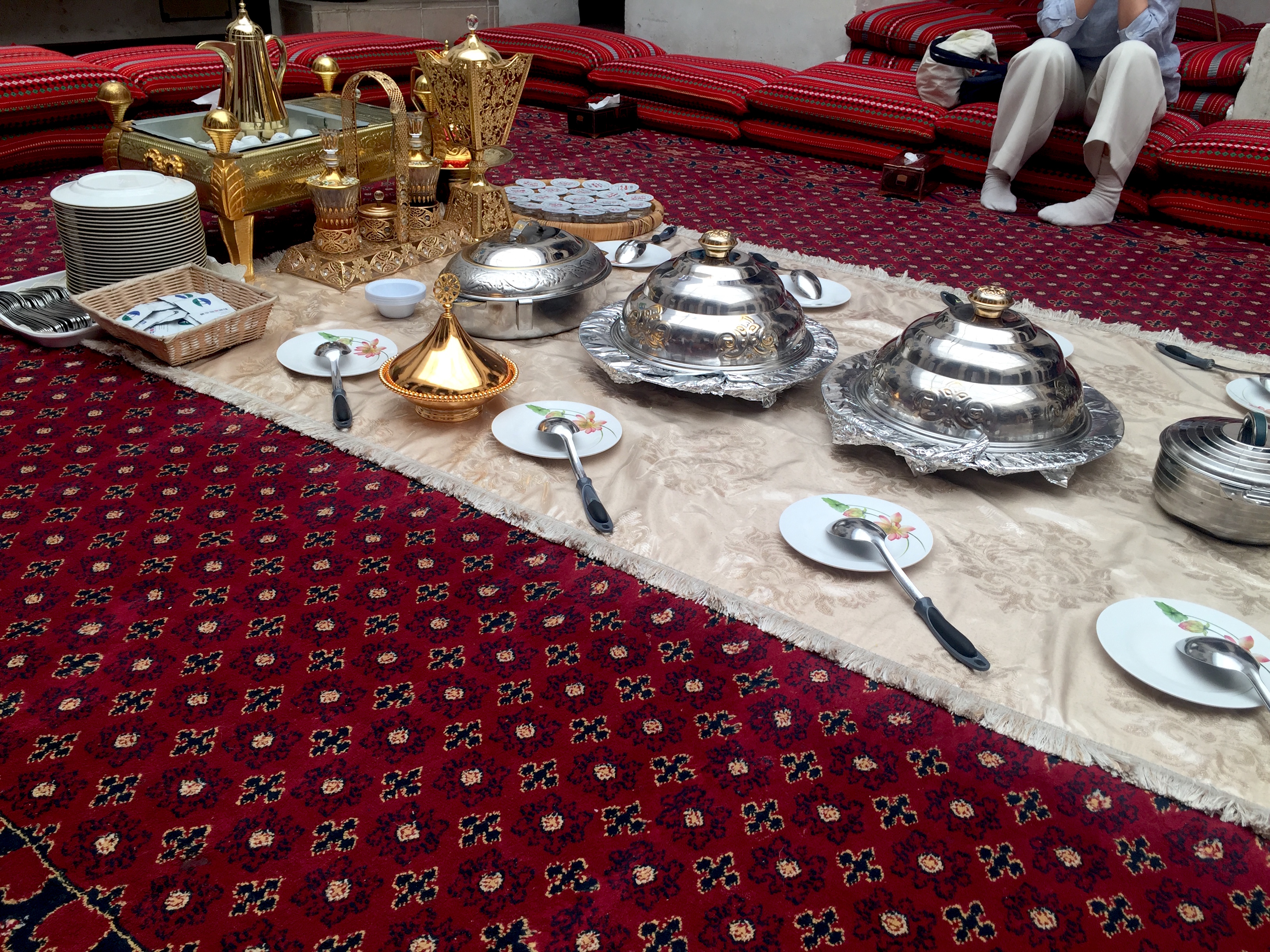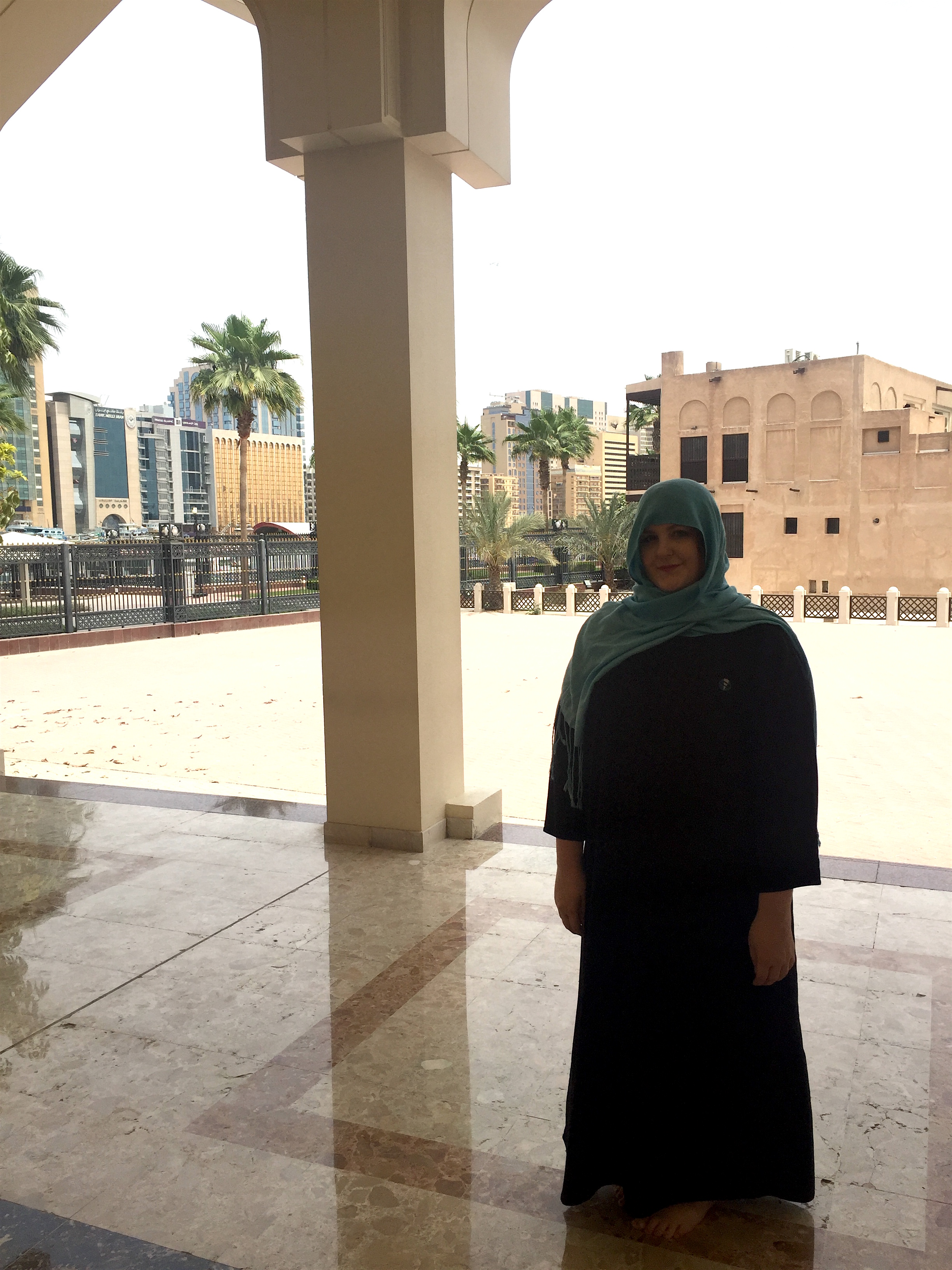 Visit Old Dubai: New Dubai is definitely amazing to see, but you should also make sure to take time to visit the older part. Take an Abra (small boat) ride across the creek and visit the local souks.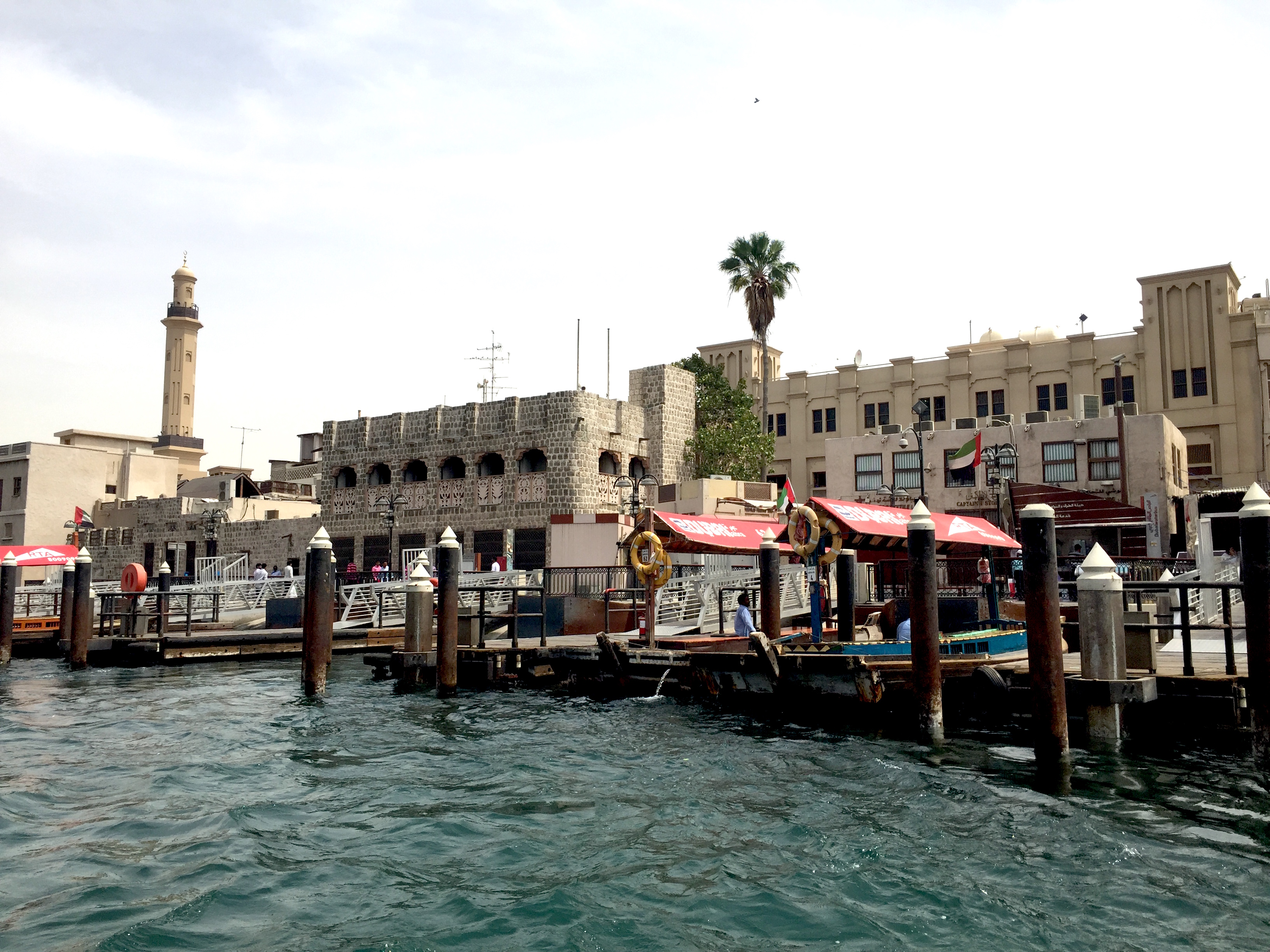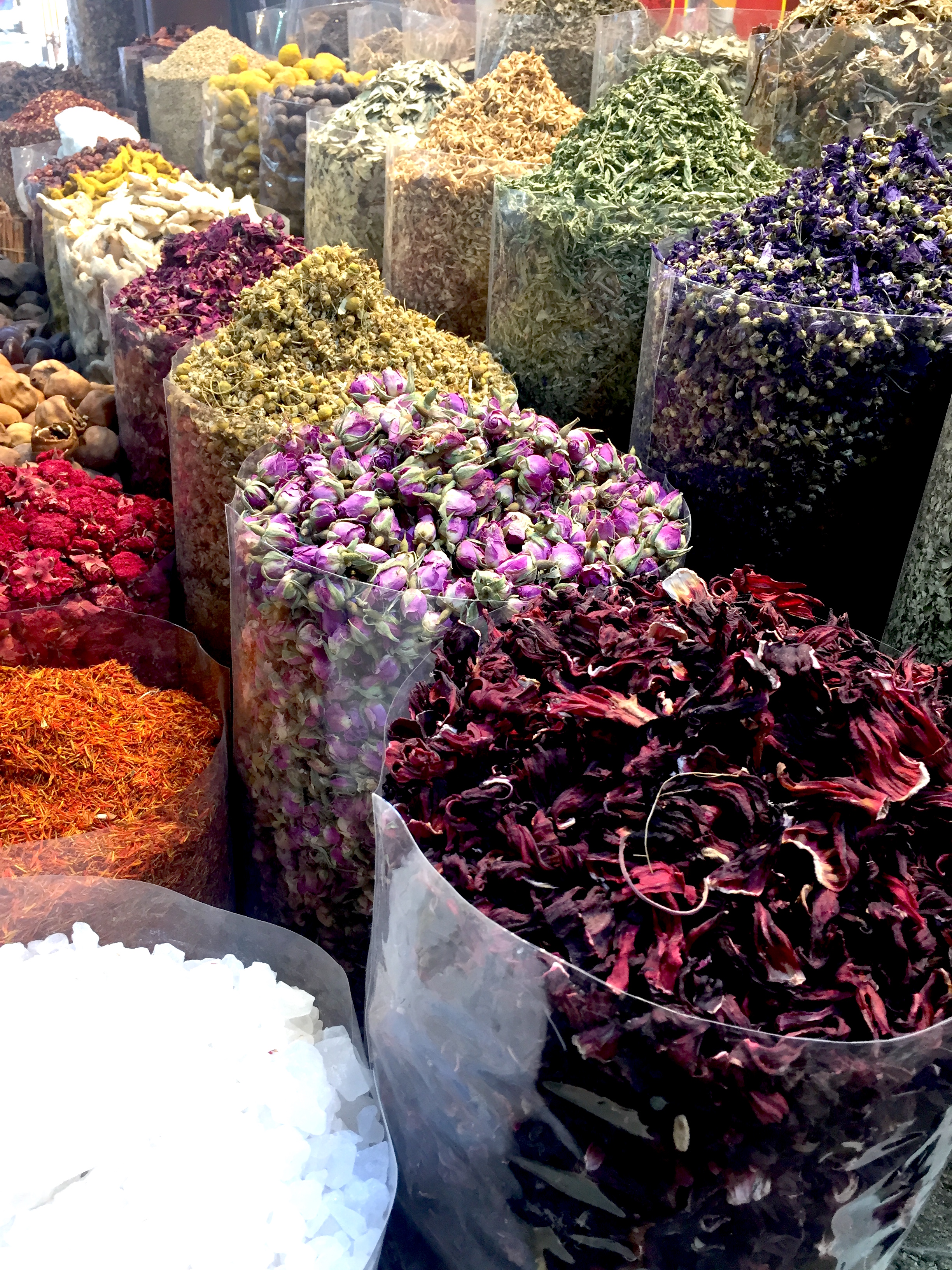 Platinum Heritage Safari Tour: Watch the sunrise in a hot air balloon and then drive to breakfast in the desert via a vintage Land Rover.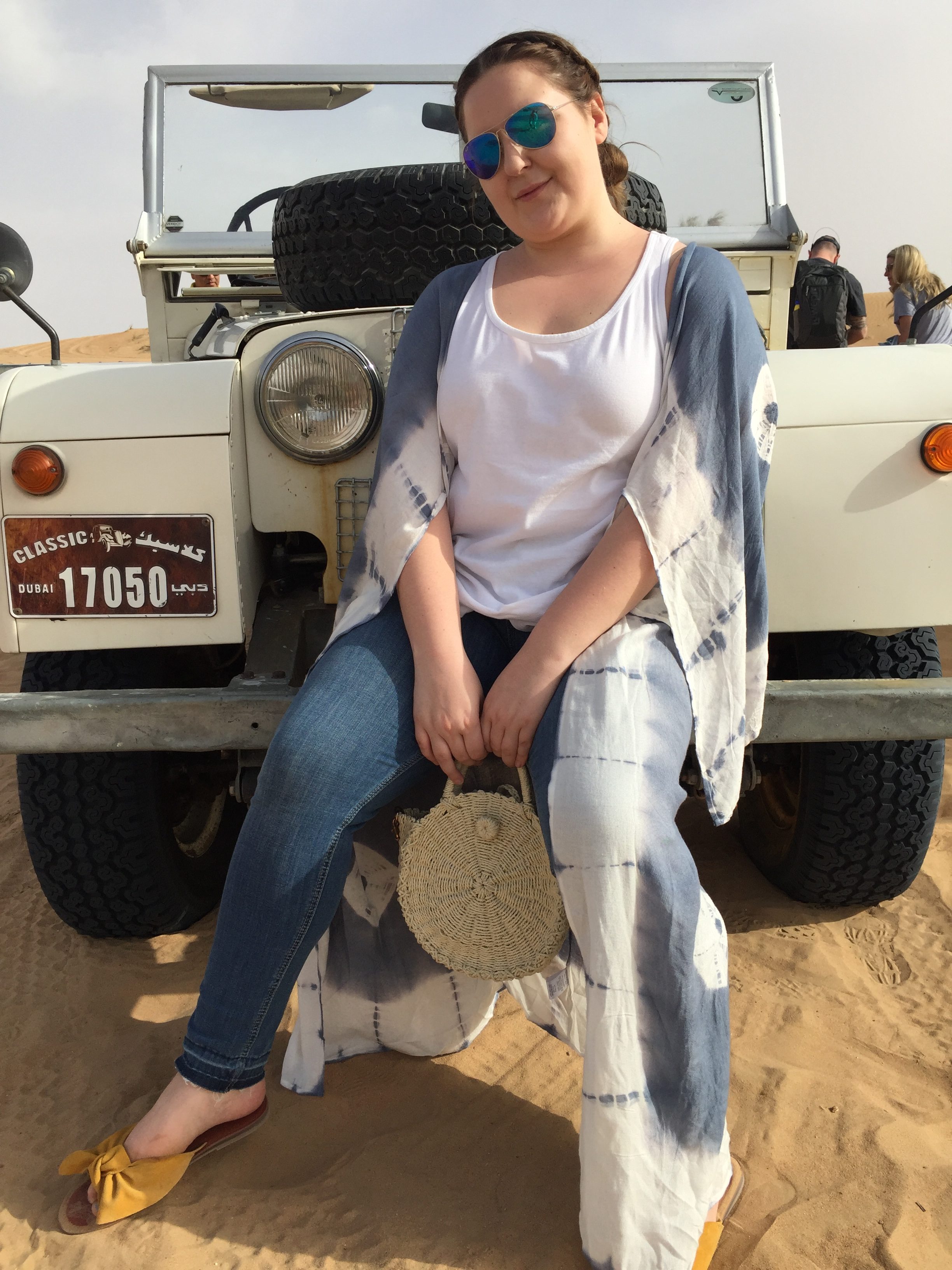 (Bag: Hat Attack, Kimono: DressUp)
Alserkal Avenue: This hub of transformed warehouses is home to galleries, shops and a chocolate factory that you can tour.
Burj Khalifa: Dubai is filled with monumental buildings that you'll definitely want to step foot in. This is currently the tallest building in the world.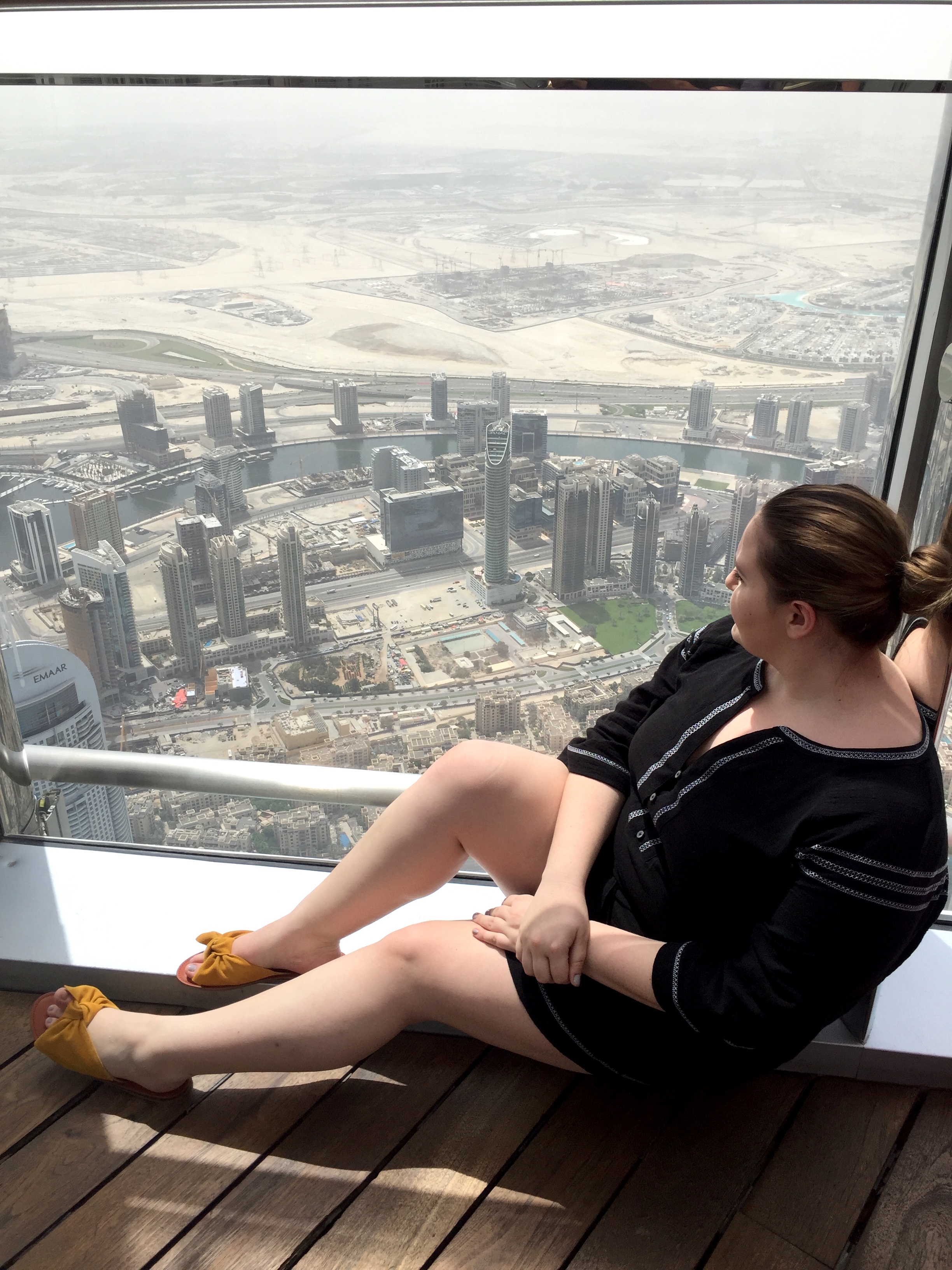 Dubai Frame: This landmark allows you to see old, present and new Dubai all in one place.
Burj Al Arab: Make sure you see (or eat!) at the world's only 7-star hotel.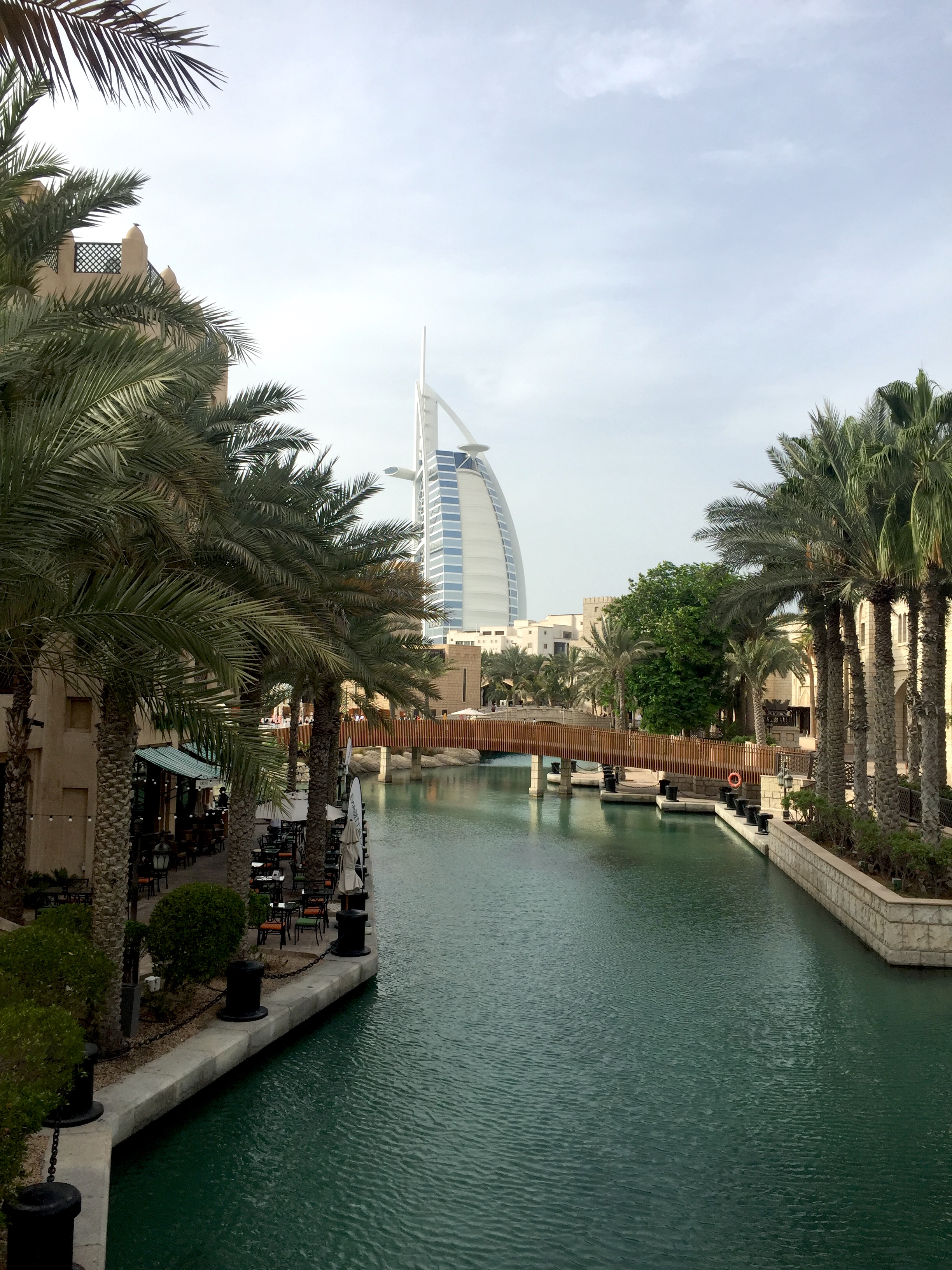 Dubai Museum: Spend an afternoon at the museum. It's located in the city's oldest existing building and here you'll learn how the city has become what it is.
If you're ready to immerse yourself in a city filled with culture and once-in-a-lifetime experiences, then start planning your trip to Dubai. For more information, go to VisitDubai.com.