Finding the perfect gift is tricky, but finding the perfect gift for an eco-conscious friend can be even trickier. Fear not: we've found some great, Mother Earth-approved options that even your friends who forget to recycle (we won't name names) will love.
Butter London's '3 Free' Nail Lacquer ($14) contains no formaldehyde, DBP or toluene (in eco lingo, "3 free"). Translation? This polish is totally non-toxic, and still comes in awesome colors like Come to Bed Red and Diamond Geezer. Perfect stocking-stuffer.
Made of 100% organic cotton, this Katharine Hamnett Large Fabric Bag ($75) is big enough for groceries and cute enough for the gym or shopping.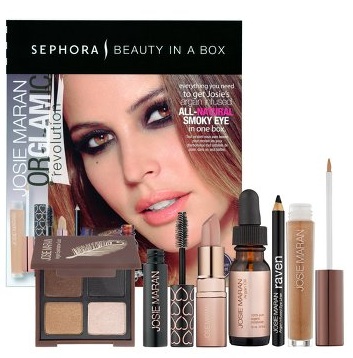 Even those who aren't organic-only beauty fans will fall for Josie Maran Beauty in a Box: Orglamic Revolution ($52, a $98 value), packed with Maran's favorites from her botanically-based line. Bonus points for the biodegradable packaging.
Candles can be too intense, but not so with this Origins Lavender and Vanilla Glass Candle ($30), which is made of 100% vegetable wax and emits a soothing, comforting scent.
If your friend is eco-friendly from head to toe, but can never find cute, earth-friendly undergarments, she will be so impressed by these Hanky Panky T-Shirt Hipster ($29) which are made of organic cotton. So cute – kind of makes you want to go green, huh?
Check our more of our favorite holiday gifts, then check out our shopping guides to find more great eco-friendly picks and vegan shoes and bags.