ELLE Quebec Features A Plus Size Model--In A Bikini--On Its Latest Cover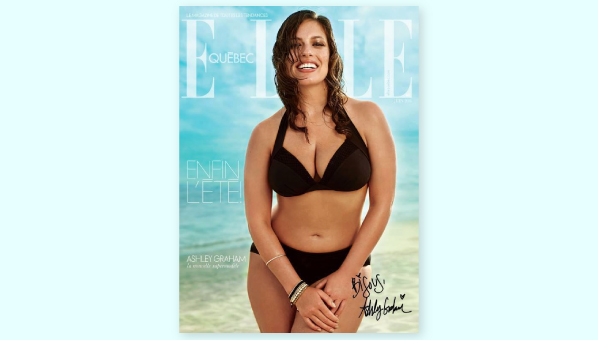 It's safe to say that photoshopping has gotten out of hand these days. We're used to picking up a magazine, only to barely recognize our fave celeb on the cover. So it's refreshing to see plus size model Ashley Graham on the cover of next month's ELLE Quebec. Props for posing in a two-piece, girl!
Seeing a woman with a real body, showing off her kickin' curves, actually doesn't phase me. I mean, it does in the sense that it's not the norm for magazine covers, but aren't these the women we see around us everyday? It's not that unusual to look like Ashley, it's just sad that it's not the standard when it comes to fashion.
Apparently, international magazines are featuring more and more regular-looking women on their pages, so here's to hoping the good ol' U.S. or A. can take some notes and follow suit. Get a closer look at the cover below: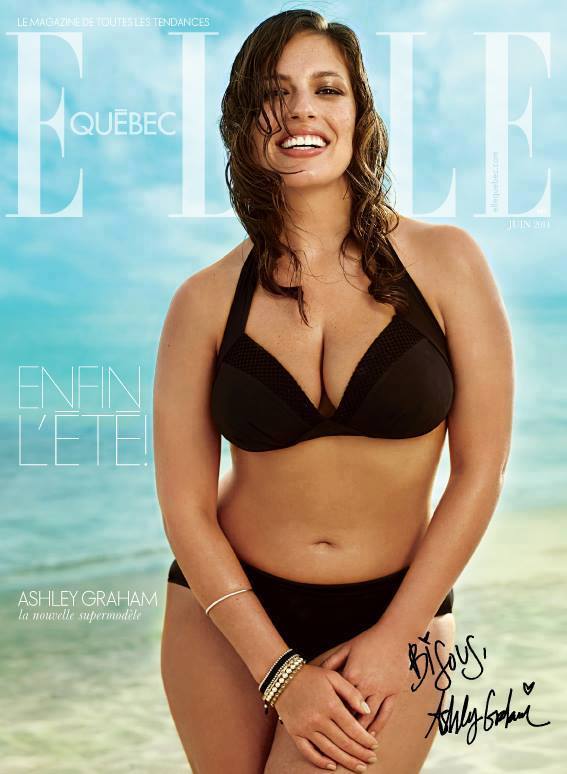 For more news, check out: Forever21 is opening a lower-priced store, Sephora's one-time use nail polish pods and MAC x Maleficent
[Photo: Elle Quebec]