Etsy, home to tons of vintage and handmade goods, has troves of one-of-a-kind pieces. But if you don't have the time to search the site, it's hard to find the real gems. Queens Cache Vintage Jewelry is filled with beautiful vintage pieces–here are three pairs of earrings from the shop we're swooning over.
A simple pair of diamond studs is nice, but we love the subtle drama on these Vintage Diamante Clip Earrings ($20).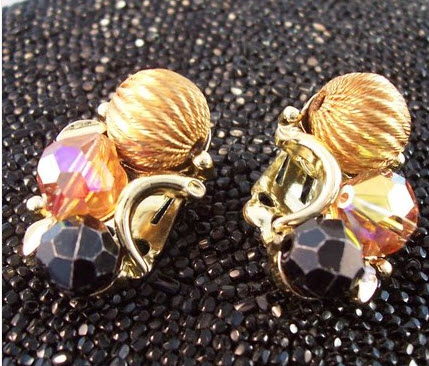 You definitely won't find anything like these Vintage Bead Cluster Earrings ($16) at your local mall. These will add a glam element to any black dress.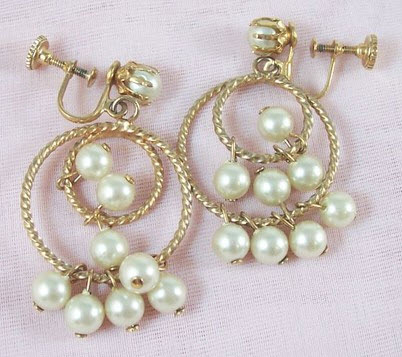 We could actually see J.Crew reinterpreting these Vintage Dangle Hoop Earrings, ($20).
Check out our other best finds of the day, or go see our roundup of the best black dresses and the best evening bags that you can wear with these earrings.