If you're feeling meh because it's Monday and the weekend is over, maybe this will make things a little better: everything at Bluefly is 20% off with code SITESALE20. And when I say everything, I mean there are no exclusions!
Not sure where to start with such a sweet sale? There are tons of great sweaters, so don't miss out on those. You should also hit up the dresses because spring will be here before you know it. Whatever you do, don't want to shop. This sale ends on March 9 at 5:30 AM EST.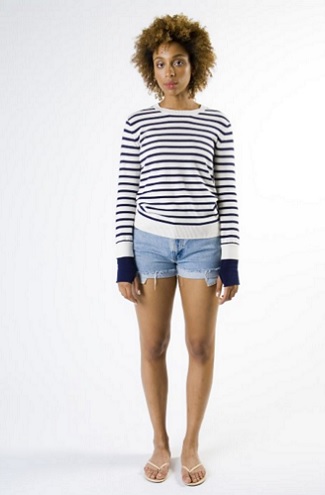 DOFFER BOYS Hattie Striped Crew ($210)
KAREN ZAMBOS FEATHER LONDON DRESS ($150)
LABEL+THREAD Luxe Block Scoop ($270)
SHOP THE BLUEFLY SITEWIDE SALE NOW
Don't miss designer handbags on sale at Nordstrom and Target's BOGO swimsuits.
[Photo: Bluefly]