One of the many reason so many women love Forever 21 is their can't-beat prices. But what if I told you there was a way to get Forever 21's cool clothes for even cheaper? Well guess what? There is!
The brand just debuted Forever 21 Outlet online and the deals are seriously unbelievable. There isn't a single item in the outlet that's more than $20 and tanks and tees are literally only $4. Take a peek at what we're loving from F21 Outlet below, then go crazy. You can totally afford to ball out!
Chevron-Patterned Raglan Top ($10, down from $17.99)
Boxy Faux Suede Top ($8, down from $17.99)
Ribbed Knit Pants ($10, down from $22.99)
Pintuck Smock Dress ($12, down from $22.99)
Raglan Stitched Stripe Top ($6, down from $15.90)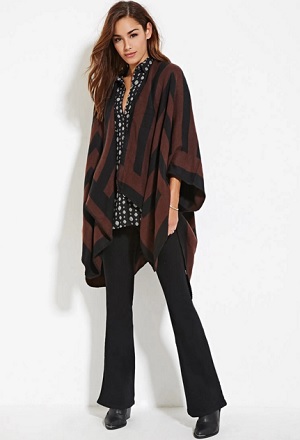 Striped Open-Front Poncho ($14, down from $27.90)
Be sure to check out this massive UGG sale and cheap Club Monaco leggings.