In case you didn't know, Miley Cyrus is hosting the 2015 MTV VMAs. Translation: tonight will be absolutely cray. Watch this space for all of Miley's antics starting with her pre-show outfit:
So suspenders aren't exactly pasties, but they'll do #VMAs #VMAs2015 pic.twitter.com/v2yYM44pkO

— People magazine (@people) August 31, 2015
Miley's VMA selfife > Ellen's Oscar selfie? You decide:
Miley's best (?) looks tonight: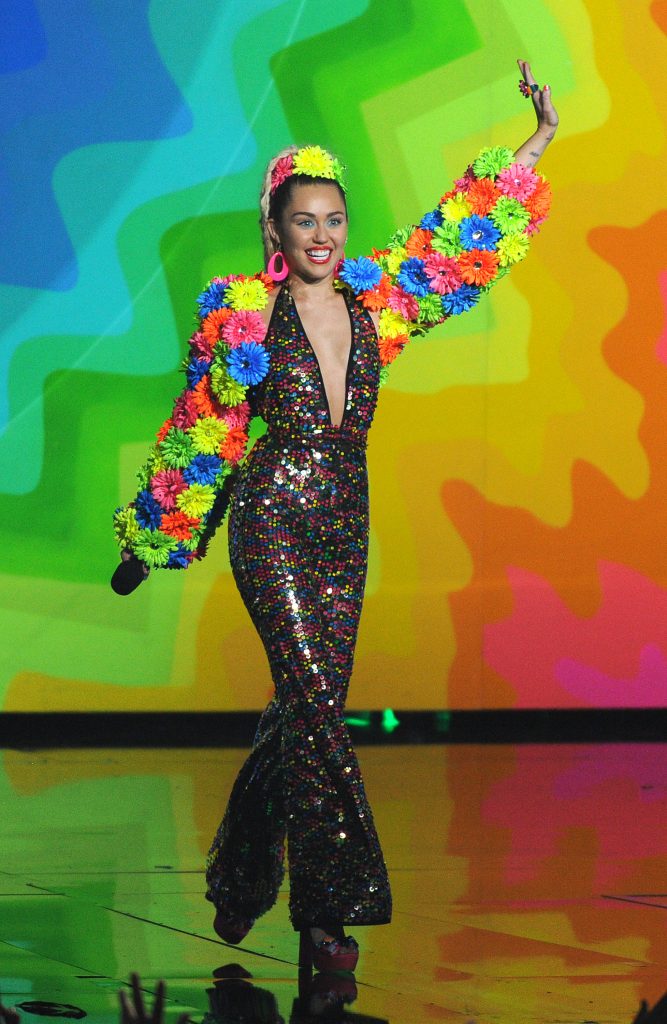 To close out the show, Miley performed her new song "Dooo It," alongside 30 queens from RuPaul's Drag Race. There was neon hair, lots of makeup and of course, Miley's tongue.
And here's a music video for the song:
[youtube]https://www.youtube.com/watch?v=wu5iAgJ65dA[/youtube]
SHE'S JUST BEING MILEY!
Oh, and she dropped her new album for FREE which is available at www.mileycyrus.com/andherdeadpetz
[Photos: Instagram, Splash News]