Everything You Need To Know About The O.C. Musical (Including The Latest!)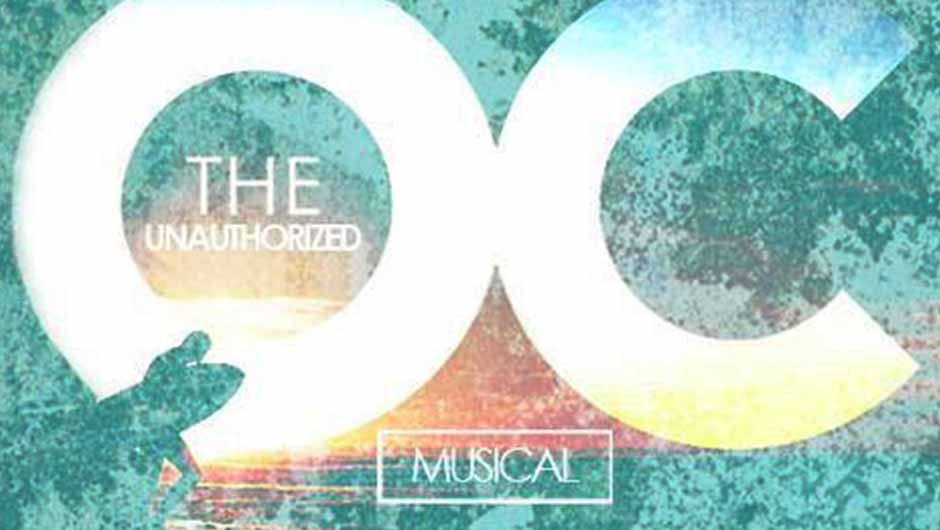 The O.C. is becoming a musical and we feel just as confused, curious and excited as Marissa did the night she met Ryan for the first time. ("Who are you? Whoever you want me to be." CLASSIC!)
Obviously, we had to channel our inner Newpsie and dig up all the details on this fantastic news (stealthily, of course). Here is everything we found out so far from the show's official Twitter (@OCMusical) and Facebook (The Unauthorized O.C. Musical):
The cast
News broke TODAY about who will play Ryan, Marissa, Seth and Summer:
Tilky Jones, who you might recognize from Nashville, will play the kid from Chino, Ryan Atwood.
Molly McCook will play the tragic and beautiful Marissa Cooper aka Coop.
Brendan Robinson, Lucas from Pretty Little Liars, is PERFECTLY cast as everyone's fave, Seth Cohen.
Greer Grammer, who stars in MTV's Awkward and is the daughter of Kelsey Grammer, will play our girl Summer Roberts.
THE BRAINS (@brendanrobinson), THE BRAWN (@TilkyJones), THE BEAUTY (@mollyjmccook), and…THE BOOBS (@Greer_Grammer)! pic.twitter.com/SI3YyfH1EH

— The O.C. Musical (@OCMusical) July 14, 2015
The other exciting casting news is that Autumn Reeser, who played Taylor Townsend on the series, is taking on the role of none other than Julie Cooper!
"Jimmy! Did you get my froyo?!" @autumnreeser is Julie Cooper in #TheOCMusical! http://t.co/0Zhb9jleiZ pic.twitter.com/hlLnLh8pEP — The O.C. Musical (@OCMusical) June 30, 2015
She posted this photo to Instagram to share the exciting news:
Rick Consett, known for his work on The Flash and The Vampire Diaries, will be filling the shoes eyebrows of Sandy Cohen.
ICYMI — @RickCosnett of @CW_TheFlash will trade Central City for the OC when he plays Sandy Cohen in #OCMusical! pic.twitter.com/0VxxL76NBD — The O.C. Musical (@OCMusical) June 28, 2015
Drew Seely from Another Cinderella Story will play Luke Ward, head of the O.C. welcoming committee.
ICYMI — #JerseyBoys and #AnotherCinderellaStory's @drewseeley will be Luke Ward in #TheOCMusical! pic.twitter.com/iOShUbJFGX — The O.C. Musical (@OCMusical) June 26, 2015
Christine Lakin from Step by Step will play Kirsten "Kiki" Cohen.
"He has a family, Sandy. It's not up to you to decide whether or not they're good enough." @yolakin is Kirsten Cohen! pic.twitter.com/0O5mFGtVBY — The O.C. Musical (@OCMusical) June 11, 2015
And of course, there is no O.C. without the man, the myth, the legend, Josh Schwartz. The series creator is a part of the musical! No details yet on how exactly he will fit into the plot, but Buzzfeed editor Jarett Wieselman will play the role.
There is no pool house without Josh Schwartz. We are excited to have @BuzzFeed's @JarettSays stepping into the role! pic.twitter.com/8SEZn9ipMU — The O.C. Musical (@OCMusical) June 12, 2015
The music
The musical's plot will focus on the pilot episode of the series, but incorporate songs from all four seasons (let's just call it the Model Home Mix, shall we?).
So far, we know Marissa and Kirsten have a duet to "Smile Like You Mean It" by The Killers. Ryan will also perform the show's theme song, "California" by Phantom Planet and Seth will sing a number by Death Cab for Cutie (maybe in response to Summer's insult of the band?).  There will also be a duet of "Champagne Supernova" by Seth and Summer. SWOON! Some other suggestions we have:
[youtube]https://www.youtube.com/watch?v=U9IyJ3w4SWY[/youtube]
[youtube]https://www.youtube.com/watch?v=hvzdP-lDSrM[/youtube]
The location
Developed by Jordan Ross and Lindsey Rosin (the mastermind duo behind the Cruel Intentions musical), The Unauthorized O.C. Musical will take place for one night only on August 30th at Sterling's Upstairs at The Federal in Los Angeles. Book those plane tickets now! Who knows, there might be a cast reunion in the audience…
[Photo: Twitter]