Little Empty Bottles Are Your Friend
There's no point in bringing along your jumbo-size shampoo for only a few days. So purchase a set of empty travel-size bottles to store the right amount of bath and body products for your trip. Plus, you can fill (and refill) them with whatever you like.
Travel Smart by Conair Bottle Set ($12.99)
Check The Weather
Just because you're heading to an island doesn't always mean it's shorts and mini-skirts for days. Check the weather ahead of time so you can write up a list of what to pack. Our fingers are crossed for no rain but you may discover that you have to pack an umbrella too.
Buy A Bathing Suit Bag
Do you have a late check-out time or flight back home? Then obviously you'll be taking advantage of your vacay's last day with a final swim in the hotel pool. Sure, you can stuff your wet two-piece into a plastic bag and call it a day. But don't take the chance of arriving home with a wet suitcase thanks to a faulty (and not-so-good for the environment) piece of plastic. Invest in a reusable bag that keeps leaks and drips at bay.
Itzy Ritzy Travel Happens Sealed Wet Bag
($16.52)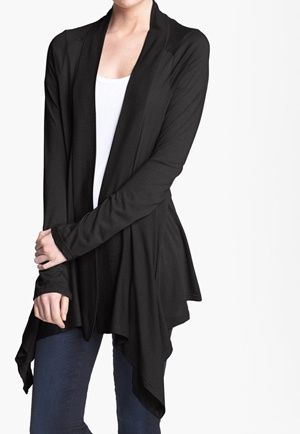 Pack In Layers
It may be bikini-weather all day during your trip but every evening you might find yourself needing a cardigan. So keep in mind the rise and drop of temps while you're away. Pack clothes that you can layer throughout the day and night like a lightweight cardigan.
Splendid 'Fly Away' Cardigan
($68)
Don't Go Overboard With The Shoes
For winter vacations there's one type of shoe you need and one type only: sandals. As far as how many pairs to bring, don't overpack. You'll need two or three pairs tops for laying out at the beach and pool (flip flops are a must-have), those days spent exploring the city center, and for going out at night. If you're planning outdoor excursions or trips to the gym, then pack your sneakers too. But that's it! Promise?
Havaianas 'Slim Illusion' Flip Flop
($27.50)
Consolidate What You Pack
Search for nooks and crannies in your luggage where you can easily sneak a few extra items, such as the outer pockets or the corners of your luggage. You can even place smaller belongings into overlooked places like the inside of your shoes. It's not much, but every bit of space helps!
Take Your Coat With You
The point of a winter vacation is to escape the cold. But that doesn't mean you should forget about it while you're traveling. Nix the idea of packing your puffer before you fly — space in your suitcase is like prime real estate! You can always toss your coat into the overhead compartments during your flight anyway.
Take Advantage of Swimwear Sales
By this time of year, retailers want to get rid of all of their swimwear stock for the upcoming season's inventory. That means tons of discounts! Victoria's Secret is offering a pretty sweet swim sale right now. Plus, other department stores like Shopbop, Nordstrom, and ASOS still have warm weather clothes in stock too — AND on sale. So stock up while you can!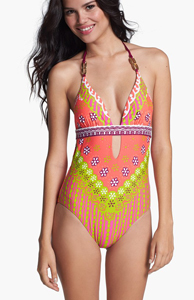 Trina Turk 'Seychelles' Halter Swimsuit ($146.20, down from $172)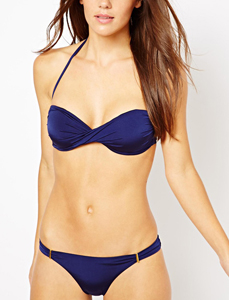 Melissa Odabash Martinique Bikini Set ($145.19)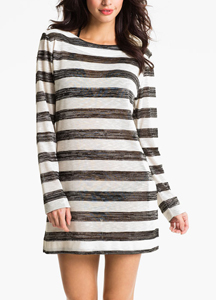 La Blanca 'Dapper Derby' Tunic Cover-Up ($43.55, down from $65)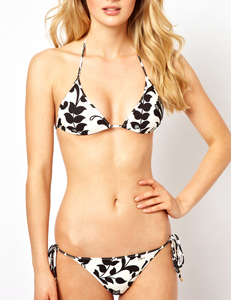 Chloe Mono Print Triangle Bikini Set ($168.79, down from $335.76)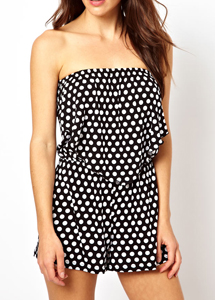 ASOS Spot Print Jersey Bandeau Beach Romper ($25.41, down from $36.30)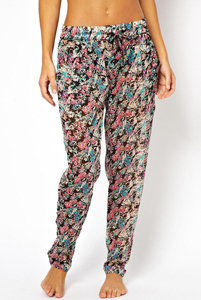 ASOS Floral Print Chiffon Beach Pant ($31.76, down from $45.37)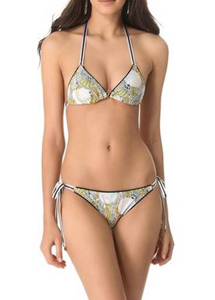 Anna & Boy Sliding Triangle Bikini with Rings ($57, down from $190)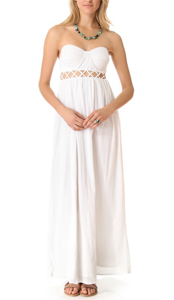 Mara Hoffman Frida Lattice Cover Up Dress ($93.60, down from $312)