Summer is quickly coming to an end. But that doesn't mean you can't have wavy locks that look like you just came from the beach. The secret? Evo's Salty Dog Salt Spray.
This hair mist gives you that coveted beach-y texture you want without any greasiness whatsoever. Even better, it's so easy to use! All you do is spray the mist on your hair while it's still damp, then gently work it in. Next, use a hair dryer on the half speed mode to dry your hair all the way. While you are drying your hair, style your hair to have the texture and direction you want. If you want extra volume, be sure to lift your hair with your hand while you are drying it.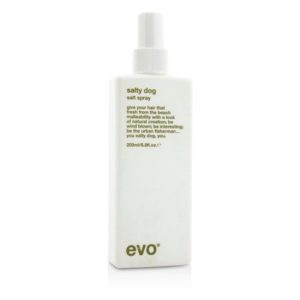 SHOP EVO SALTY DOG SALT SPRAY NOW
Be sure to also check out the best drugstore highlighter and 5 Nordstrom dresses under $30 you need in your closet.
SheFinds receives commissions for purchases made through the links in this post.