What: The Jackie O
When: 1950s
Worn by: Jackie Kennedy Onassis
Details: Gucci's Fifties Constance was one of Jackie O's favorite bags and she was photographed wearing it so often that the brand renamed the bag in honor of her. It became a status symbol and It bag from the moment she was seen carrying it.
Where: Gucci New Jackie Bag ($3,490).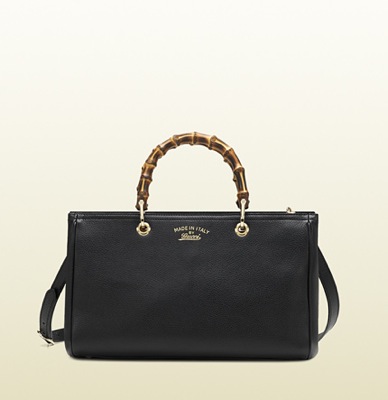 What: The Gucci Bamboo Bag
When: 1960s
Worn by: Liz Taylor
Details: First introduced in the 1960s, the Gucci bamboo handle handbag quickly became a favorite of Liz Taylor's, launching the bag into nationwide It accessory status.
Where: Gucci Bamboo Bag ($1,890).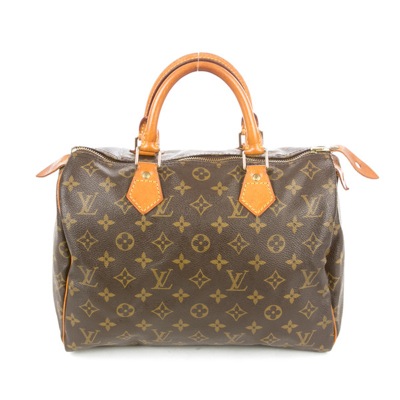 What: The Louis Vuitton Speedy
When: 1960s
Worn by: Audrey Hepburn
Details: Louis Vuitton's Speedy bag was the brand's first foray out of the luxury luggage industry and into women's accessories. The bag was quickly a favorite throughout the U.S., but particularly loved by Audrey Hepburn herself.
Where: Louis Vuitton Speedy 30 ($599).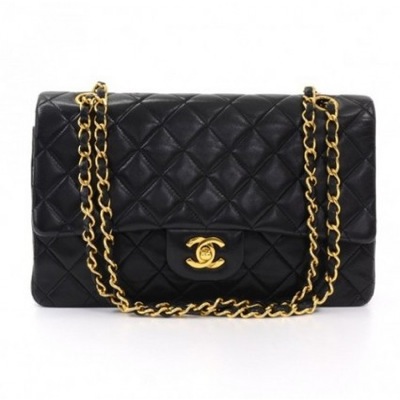 What: The Chanel Quilted Leather
When: 1955, 1983
Worn by:Kim Kardashian, Kate Bosworth, Blake Lively, Vanessa Hudgens
Details: It was in 1955 that the quilted bag with chain straps was first introduced, though not until 1983 when reintroduced under the direction of Karl Lagerfeld that the purse became a trademark for the brand.
Where: Chanel Black Quilted Leather Bag ($2,699).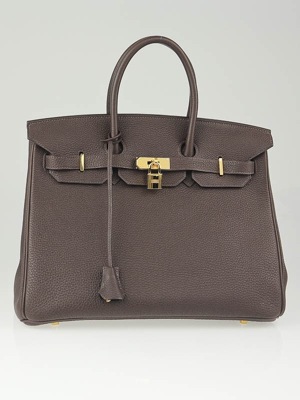 What: The Birkin Bag When: 1984, but based on an 1892 model Worn by: Jane Birkin, Lady Gaga, Victoria Beckham Details: While seated next to Hermes CEO Jean-Louis Dumas, Jane Birkin complained about having difficulty finding a leather weekend bag that she really liked. Next thing the world knew, Hermes had created The Birkin Bag. Since it was introduced, it has served as the trademark of quality and high status, with many people having to wait up to six years to get their hands on one. In fact, some people have made a living off of buying the bags and then reselling them. There are even book on how to do so. Where: Birkin Bag ($13,995).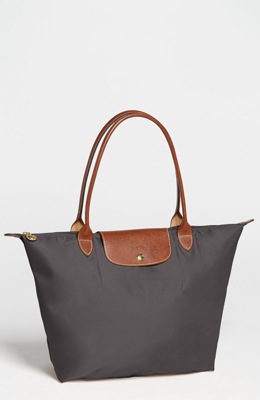 What: The Longchamp 'Le Pliage' When: 1993 Worn by: Kate Moss, Mary Katrantzou Details: It's foldable, it's water-resistant and after a few celebrities were seen wearing it, it became the It bag for 16 to 20-something-year-olds throughout the U.S. Where: Longchamp Bag ($145).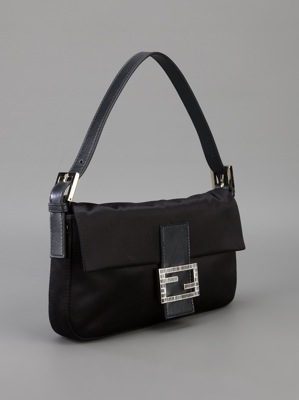 What:: The Fendi Baguette When: Late 1990s Worn by: Carrie Bradshaw on Sex and the City Details: Fashion in the 1990s was often dictated by Sarah Jessica Parker's admirable Sex and the City character, Carrie Bradshaw. In an episode in the late 1990s, Bradshaw carries this bag under her arm, launching the Fendi Baguette into It bag fame. Where: Fendi Baguette ($954.47).
What: Coach Signature Bag
When: Late 1990s, Early 2000s
Worn by:Gwyneth Paltrow, Denise Richards, and Every High School Girl in America
Details: This trend started when Dior launched their Saddlebag with the Dior logo print. Next thing anyone knew, every brand had a handbag rendition featuring their logo as the bag's print. These bags immediately became known as "Signature bags," and Coach's was the most notorious.
Where: Coach Signature Bag ($188).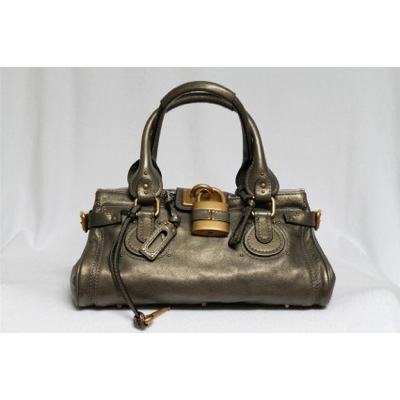 What: Chloe Paddington Bag
When: 2005
Worn by: Kate Bosworth, Mischa Barton, Katy Perry
Details: The Chloe Paddington was purposefully made in low quantities so that it would sell out, and for the most part, only celebrities were able to nab the bag.
Where: Chloe Paddington Bag ($1,750).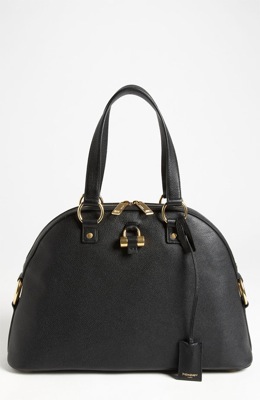 What: YSL 'The Muse' When: 2006 Worn by: Kate Moss, Jennifer Lopez, Demi Moore Details: YSL's The Muse bag is considered the brand's first iconic It bag. Where: The Muse Medium Leather Dome Satchel ($1,850).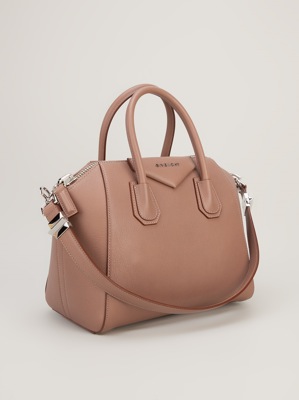 What: Givenchy 'Antigona' When: 2006 Worn by: Beyonce, Naomi Watts Details: The Antigona is the It bag that never dies. It has been recreated, re-colored and re-everything-ed to fit winter, spring, summer and new years altogether. And, somehow, the bag gains both old and brand new admirers each time a new version launches. Where: Antigona Micro Tote ($1,836.16).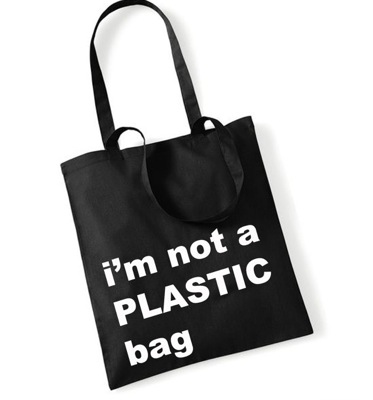 What: I'm Not A Plastic Bag
When: 2007
Worn by: Petra Nemcova, Ivanka Trump, Keira Knightley
Details: Designed by Anya Hindmarch, the "I'm Not A Plastic Bag" bag was made to inspire a greener lifestyle. Once celebrities started buying in, so did Whole Foods. Within hours of the store stocking the shelves with the bag, all of them sold out. The event prompted Whole Foods to announce that they would no longer be providing plastic bags to shoppers.
Where: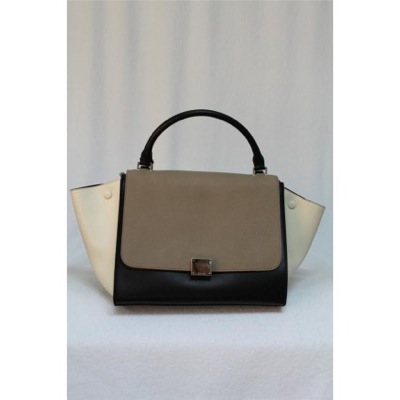 What: The Celine Trapeze
When: 2008
Worn by:Nicole Richie, Mary-Kate Olsen, Lily Allen, Leighton Meester, Kelly Ripa
Details: The classic Celine design that became the It bag for more than two years was birthed by Phoebe Philo, former Creative Director of Chloe. The bag was her first design for Celine.
Where: Celine Leather Trapeze Bag ($3,198).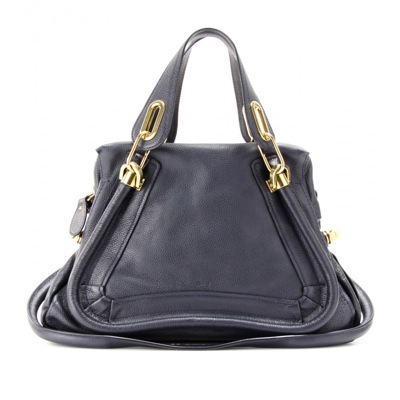 What: Chloe Paraty Bag
When: 2008
Worn by: Reese Witherspoon, Jessica Biel, Katie Holmes
Details: A lot of critics has trouble pointing to the exact year that the Chloe Paraty bag was the It bag. Some say it was 2010, others spring 2012 and still others claim that from the moment it hit stores in 2008, everyone wanted it. Whichever year it truly reached It status though doesn't really matter. It's been a staple Chloe bag since it was launched.
Where: Chloe Paraty Bag ($1,895).
What: Proenza Schouler PS1 Messenger Bag When: 2008 Worn by: Jessica Albs, Mary-Kate and Ashley Olsen, Kirsten Dunst Details: A well-made satchel bag that is as useful as it pretty, the Proenza Schouler PS1 bag became the It bag for young hollywood and fashion bloggers alike in 2008. Where: PROENZA SCHOULER PS1 Large Leather in Black ($1,995).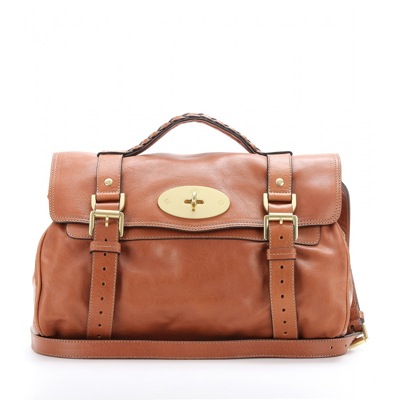 What: The Mulberry 'Alexa Bag'
When: 2009
Worn by: Alexa Chung, Sarah Jessica Parker
Details: The second handbag in the Mulberry line to be named after a well-known fashion figure (the first was after supermodel Gisele), the Alexa bag, named after Alexa Chung, was immediately an It bag for the fashion elite.
Where: Mulberry Alexa Bag ($1,622).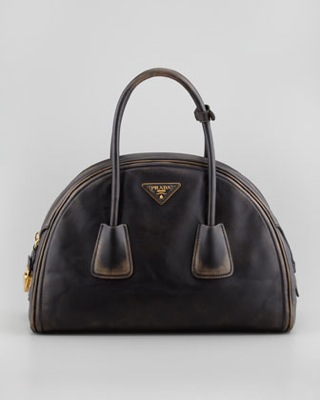 What: Prada Bowling Bag When: 2010 Worn by: Miranda Kerr, Miley Cyrus Details: The Prada bowling bag was both launched and immediately sold out in the summer of 2010. Where: Prada Bowling Bag ($2,795).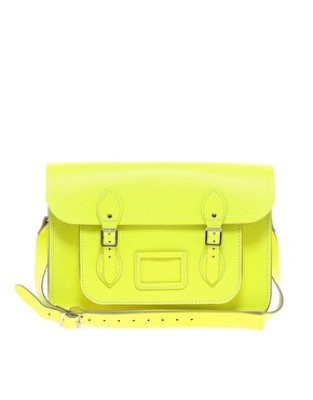 What: Cambridge Neon Satchel When: 2011 Worn by: Elle Fanning, Fashion Bloggers Details: It was the moment that we all officially realized that fashion bloggers weren't just writing to Internet crickets, but that trends they spotted and started wearing became really big deals. Where: Cambridge Neon Satchel ($205.89).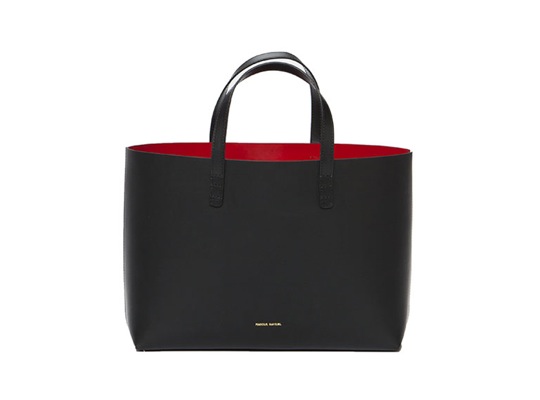 What: Mansur Gavriel Bags
When: 2013
Worn by: Garance Dore, Rachel Zoe, Jayne Min, Lauren Pantin
Details: Created by Rachel Mansur and Floriana Gavriel, Mansur Gavriel bags are relatively affordable (for an It bag that is!) and very, very well-made. Currently, only a few brick-and-mortars house the bags, and they usually sell out pretty quickly. Thus far, the only e-tailer to get in on the action is Net-a-Porter, but there's a waiting list and right now, there are zero of these available.
Where: Small Black Tote ($425).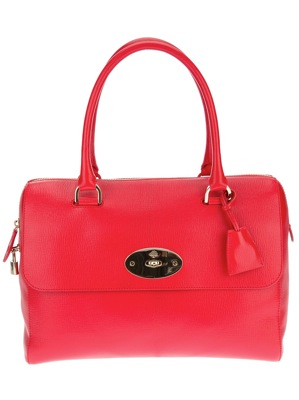 What: The Mulberry 'Del Rey' When: 2014 Worn by: Lana Del Rey Details: The next named-after-a-celebrity bag to come out of Mulberry, the Lana Del Rey bag already has it's namesake fawning over it, meaning that the hoards of admirers are close behind. We're calling it now, it'll be the It bag of 2014. Where: Mulberry Del Rey Tote ($1,931.18).