Yesterday we told you about the exciting news that H&M would be launching e-commerce in the U.S. for the first time ever, in order to satisfy their Fashion Star agreement to make winning designs available online the night of the show's airing. This morning, we checked H&M to confirm: looks like they are promoting the winner on the H&M site, but pushing e-commerce to a Fashion Star-branded site.
If they both weren't already sold out (!) you would be able to shop these winning looks: Sarah's cap-sleeve sheath dress in turquoise and black ($19.95):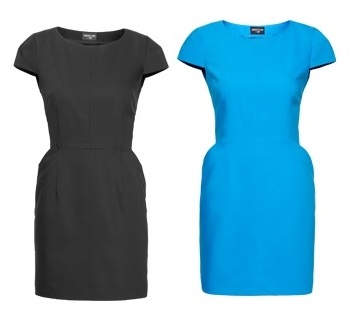 You can still shop Nzimiro's winning men's blue blazer ($49.95).