Come blizzard or shine, you better believe we're going to make it to tomorrow's Herve Leger fall 2013 show for NYFW. We were already excited to see this show, but after being lucky enough to attend a special preview of the hair and makeup looks being considered for the runway, we're now even more amped to see the final product. We spoke with Sephora makeup artist Val Garland – creator of the beauty looks for the Herve Leger show – to find out what her inspiration was this season. "This makeup is kind of like … California girl that just got off a motorbike," Garland said. "Very real, sweet and sexy." Watch the video below for a behind-the-scenes look at how Garland achieved this look.
[youtube]http://www.youtube.com/watch?v=JJputFzoasA[/youtube]
Now, we love this in theory, but getting such a natural, sun-kissed look at this time of year can feel pretty impossible. So we picked Garland's brain for her tips on how to get a healthy bronze hue ourselves without going overboard. Scroll down to learn more.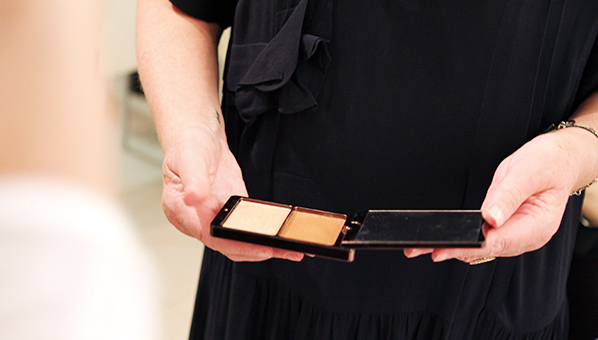 1. Avoid an overly shiny face with cream-to-powder makeup. For the perfect, healthy face, go for products like Illume Creme-To-Powder Bronzer Duo ($40) – which Garland loves. "It goes on like a cream, so it's easy to blend. But then it sets like powder so it's going to stay put. And you won't end up with super shiny face, which no one wants."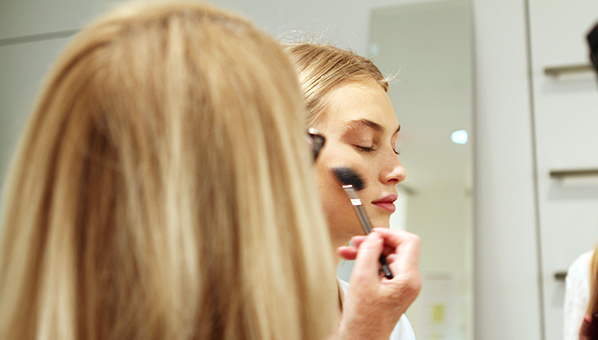 2. Don't let your face look flat – contour! Garland recommends using a couple different bronzer shades to sculpt the face. "Highlight [with the lighter shades] from the cheek bone and into the brow bone area – where the sun would naturally hit. And use the darker bronzer – don't go too dark – to dot into the temples to contour the face."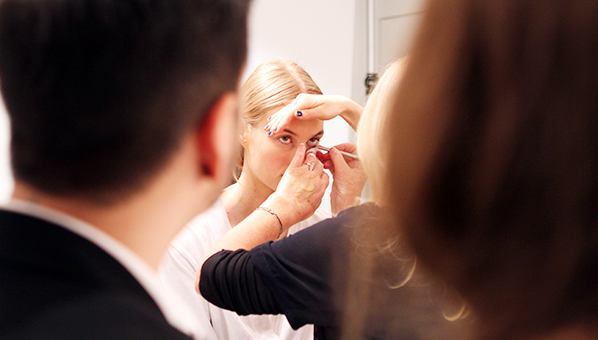 3. Open the eyes with a pencil. When you've got some color on your face, sometimes your eyes become less of a focal point. "When you're working with a tanned, bronze face, putting a cream pencil inside of the eye helps to open the eye area."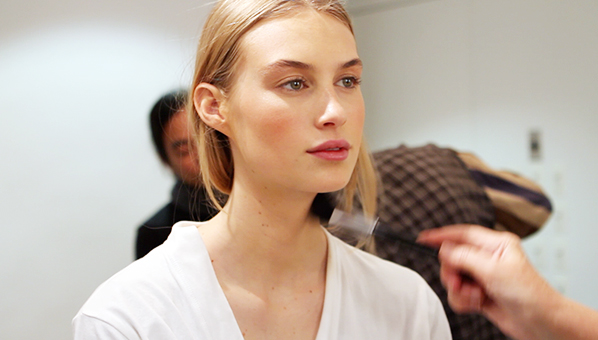 4. Keep the rest of the face natural. "Keep the rest of the face free of color to get beautiful sun-kissed, Californian skin," says Garland. "You don't want to look like you're wearing bronzer – you want to look just fresh from vacation." She especially advises against metallic shadows and opts for a light curl of the lashes and some lip balm to "look fresh and young."
For more NYFW news, check out OPI's matte black nails for the BCBG fall show, get a sneak peek of Essie's nail art for the Rebecca Minkoff show and find out when your favorite shows are livestreaming.