An assortment of (authentic!) Cambridge Satchel Fluoros bags
Last night, we had a juicy chat with the Cambridge Satchel Company's PR spokesperson, Linda Kearns, who divulged a major fashion betrayal happening within the company that we had to share.
While the Cambridge Satchel Company (CSC) has done a couple of collaborations with brands like Doc Martens and ASOS, recently, the sought-after bags, which reported a sales increase of 350% in a matter of months have also spawned illegal permutations: imitation satchels.
Kearns told us exclusively that one of CSC's very own "manufacturers started to create imitations behind [the company]'s back and so [the company] had to leave and find new production." Which, she explained, "Is some of the reason for backlog in filling orders."
Kearns revealed that CSC will be pursuing legal action against their former manufacturer. Kearns called the whole situation "very disappointing" to the brand. CSC will go on to open their own manufacturing plant, presumably where they will keep the secret to creating their amazingly cool neon colors under wraps, since she tells us CSC has registered design for the popular Fluoros satchels, which have not been imitated.
Finally, the mystery of why it took 3 months to receive my Cambridge Satchel florescent bag, solved.
Wondering if you got duped by the shady manufacturer? Look for the Cambridge Satchel logo embossed on the back: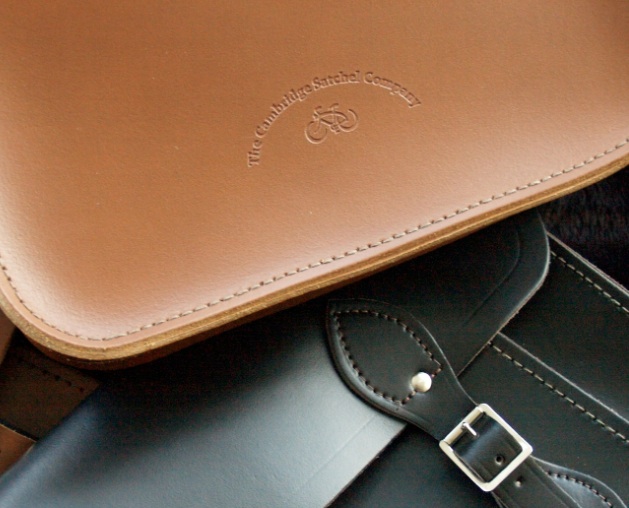 While you're at it, be sure to read up on all of our coverage of The Cambridge Satchel Company, or check the bags out for yourself on the company's web site. Trust us—you'll definitely want the real thing.