Don't get me wrong, I love fall and the cooler weather. But just like in summer, the shifting weather can really take a toll on your skin. Colder temps and less moisture in the air can mean rough, dry, dehydrated skin for lots of women (myself included!).
Want to keep your skin bright, soft and moisturized all winter long. Then splurge on exo's Bio. digital Perfection Body Lotion ASAP!
First things first, yes this lotion is pricey. A single bottle will set you back almost $80 (*gasp, I know*), but take my word for it, it's so worth it. Why? This lotion quenches and soothes skin to make it visibly firm and nourished unlike any product I've ever used before. Simply lather yourself from head to toe using just a few pumps and you'll immediately notice how much more luminous and radiant your skin looks. Use and the regular and you'll soon fall in love with how soft and smooth your skin feels.
The secret formula that makes this lotion so incredible? It feature Zen3 technology that rejuvenates skin from the cellular level up. Together with potent natural ingredients, the lotion visibly firms, nourishes and clarifies all skin types. Yes, you read that right–all skin types!
If the winter blues are already starting to settle in, this is just the pick-me-up you need. Treat yourself–you deserve it!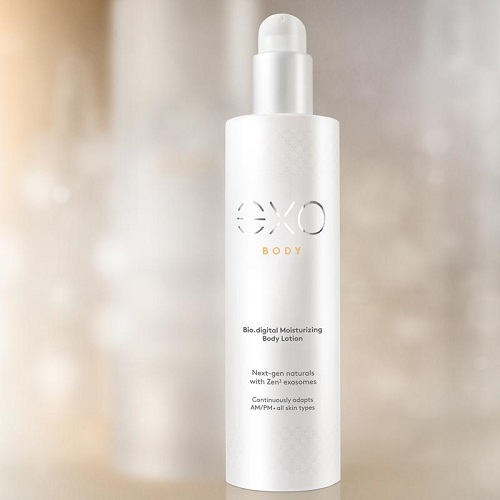 Be sure to also check out 5 ways to wear Converse this fall and the one haircut every fashion girl will be getting this fall.