Have you ever scrolled through Instagram to discover makeup vloggers and wonder "Wow, how did they do that?" Yeah, me too! Especially when it comes to eyeshadow. There are so many bases and layers involved, so many techniques like winged shadow, smokey eyes, and cut creases that look so impossibly amazing. Being able to create the perfect eyeshadow look can really take your makeup to the next level. Any makeup artist or blogger will tell you applying eyeshadow–not only correctly but also in a way that looks polished–is no easy feat. Whether you're trying to execute an advanced eyeshadow look, or you want to shoot for something more subtle, here are 3 life-changing eyeshadow tips that you'll wish you knew sooner!
1. Use An Eyeshadow Primer
You use a primer before applying foundation, right? Well, it's no different with eyeshadow. A good eyeshadow primer will not only help your eyeshadow stay in place, it will also prevent creasing. We love the 24 Hour Photo Finish Shadow Primer by Smashbox that keeps eyeshadow in place all day long.
Smashbox 24 Hour Photo Finish Shadow Primer ($21)
2. Use The Right Brushes
What your applying your eyeshadow with can make a HUGE difference on how it turns out. "Flawless eyeshadow blending is all about brushes," says celebrity makeup artist Giselle Ali. For beginners, we love this Sephora Collection brush set that includes 5 mini brushes just for eyeshadow.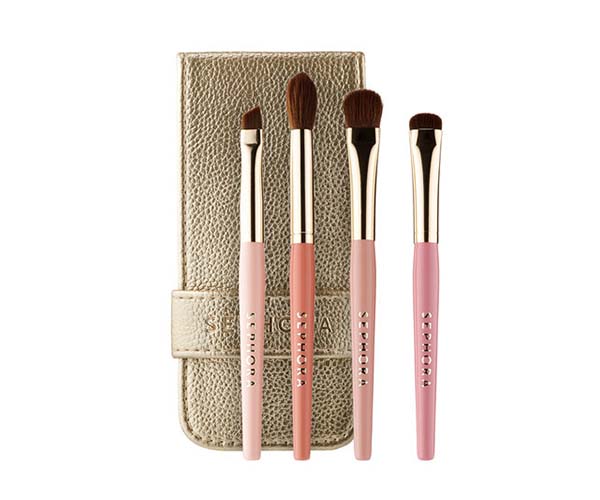 Sephora Collection Ready in 5 Eye Brush Set ($20)
3. Begin With Light Colors
Starting with a lighter eyeshadow first at the base of your lids and then following with a darker shadow in the outer corners afterward is a great way to get a balanced eyeshadow look. "Using the light as a transition color, you can add dimension as you go with the darker colors and tones and blend, blend, blend," says professional makeup artist Patrick Ta. We love this Kat Von D eyeshadow palette includes a combination of both light and dark shades.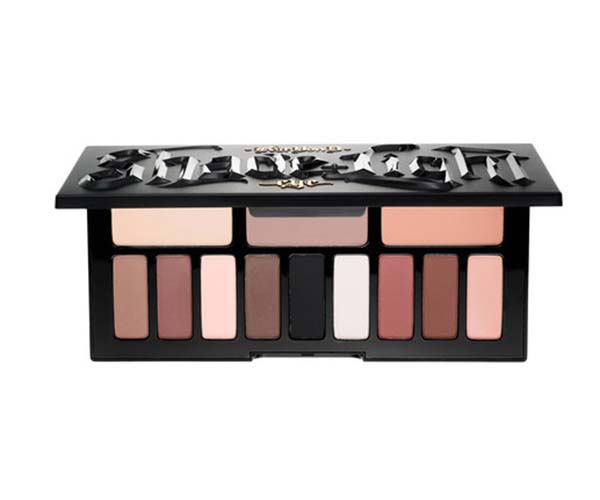 Sephora Kat Von D Shade + Light Eye Contour Palette ($48.00)
4. Blend Like There's No Tomorrow!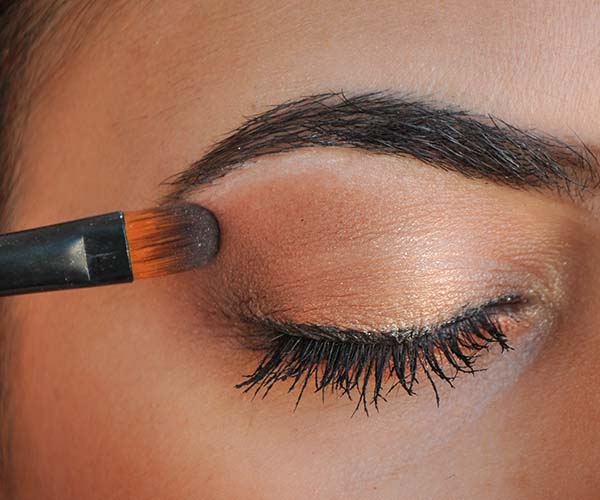 As Ta said, once you've got you're light and dark colors in place, "blend, blend, blend!" Blending helps achieve that polished, look and makes sure you shadow job isn't choppy.
Follow these simple tips and you'll have perfectly blended eyes in no time!
[Photo: Shutterstock]
SheFinds receives commissions for purchases made through the links in this post.