We all have that one annoying friend on Facebook who posts pieces of their life story literally every 10 minutes. Or an ex on that won't stop posting pics of their new significant other. And, you can't forget that uncle that keeps posting memes that aren't even remotely funny! Well, good news–There's now a way to you control your newsfeed content from these particular Facebook friends with the Snooze feature. The Facebook Snooze feature "will give you the option to temporarily unfollow a person, Page or group for 30 days," Facebook product manager Shruthi Muraleedharan said in a blog post announcement. "By selecting Snooze in the top-right drop-down menu of a post, you won't see content from those people, Pages or groups in your News Feed for that time period."
The snooze feature is a little different than the Unfollow feature Facebook introduced a few years ago. The unfollow feature, silences users' content for an undetermined amount of time, meaning that you would have to re-follow if you want to begin seeing content again. The snooze feature, on the other hand, acts as a break. "You will be notified before the Snooze period is about to end and the setting can also be reversed at any time," Muraleedharan stated.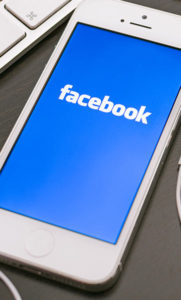 This new feature also seems more effective than the Hide feature. "Hiding isn't particularly useful except in potentially teaching Facebook's algorithms what type of posts you do and don't like seeing," Slate reports. According to Facebook's Help Center, the hiding feature "hides a single post and gives you the option to see fewer posts from a specific person, Page or group." Snooze is different in that all posts from the user, Page or group are hidden within the 30-day period.
Around the same time as the Snooze feature launch, Facebook published a press article entitled "Hard Questions: Is Spending Time on Social Media Bad for Us?," analyzing the ways in which social media interaction play a role in our lives, especially during these times of political unrest. "We want Facebook to be a place for meaningful interactions with your friends and family — enhancing your relationships offline, not detracting from them," writes Director of Research David Ginsberg and Moira Burke, Research Scientist at Facebook. "After all, that's what Facebook has always been about. This is important as we know that a person's health and happiness relies heavily on the strength of their relationships."
The Snooze feature seems to be an invention that controls the content you see on social media without having to interact, unfriend, block and potentially burn bridges because of a post you dislike. Facebook does not notify users when they have been snoozed.
Facebook features like Hide, Unfollow, Report, and now Snooze, are just a few ways the social media corporation is trying to make social media more enjoyable. "We've consistently worked toward helping people tailor their News Feed experience, so the time they spend on Facebook is time well spent," Muraleedharan stated.
Have you used the Facebook Snooze feature yet? Do you think it could be useful? Let us know in the comments below!
Also, check out Facebook's new Messenger for Kids at SheFinds.com!
[Photos: Shutterstock]