Father's Day may only be a few days away, but there's still time to grab the perfect gift for dad from Sears. Not too sure what he'll like? Well if your dad is anything like Jackie Shevel, our sales manager Daniella's dad, here are some ideas that might help.
A South Africa native, Jackie is a former doctor with an entrepreneurial flair. The self-proclaimed "cool" dad is also a hard-working thrill seeker who has a mischievous streak and enjoys golfing.
SHEfinds: What's your fondest Father's Day memory

Jackie Shevel: Being with my late father and all my kids together.
SF: What do you love most about being a dad?

JS: Feeling really proud, watching my kids grow and celebrating their success and teaching life skills for the future.
SF: Are there any traditions that your father passed on to you that you passed on to your children?

JS: Always be humble and give back. Family comes first, second and third. Work hard and live life to its fullest. The sun will come up tomorrow, and the problem will be smaller so always be positive.
SF: What do you hope to do this year for Father's day?

JS: Just to have the whole family together–safe, healthy and happy… plus some absolutely awesome gifts.
SF: Anything special on your wish list for this Father's Day?

JS: The Samsung Galaxy Tab3 Lite 7" tablet would be great to take with me on my business trips. I'm not very tech-savvy, but this looks very user friendly and is slim, so I can take it everywhere and catch up on some "House Of Cards" whilst away. I have been watching the show with the family.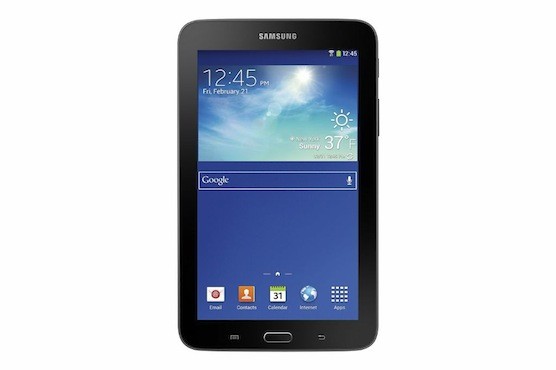 Samsung Galaxy Tab3 Lite 7" Tablet

Do you think your dad has an award-winning 'stache? Snap a picture of it and enter Sears and Shop Your Way's "Snap Your 'Stache" contest.  The winner will get a trip to the Craftsman MAKEcation℠ for pops, and every submission will get you $5 in Shop Your Way Points. The contest ends June 15, so if dad doesn't have fabulous facial hair by then, get creative and draw him some. Either way, make sure you visit sears.com/DestinationDad to enter and vote for your favorite.