One question that every girl asks both her hairstylist and friends is, "Do you think I'd look good with short hair?" Well, now you can stop bugging your bestie because their is a simple answer: the 2.25 inch rule.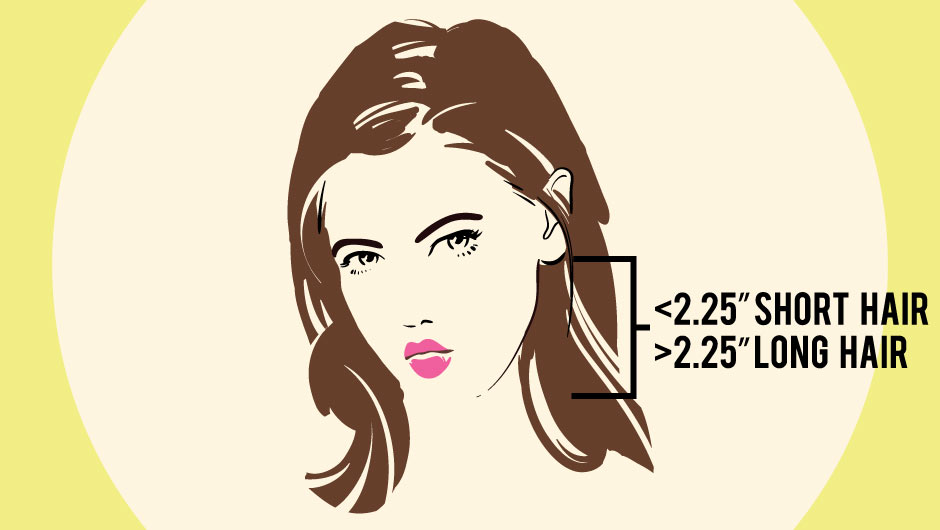 RELATED: Find out what your ring finger length says about you
So how does it work? According to Elle, hair expert John Frieda discovered this so-called "magic measurement." He studied face shapes and determined that the angle of someone's jawbone indicates whether or not they should have short hair.
RELATED: Find out what it means if your ears are attached or unattached
Now, to try this simple test, all you need is a ruler and pencil. We also suggest doing this in front of a mirror. Ready? Good! Here's how to test yourself:
1) Hold a pencil horizontally under your chin.
2) Hold a ruler vertically under your ear.
3) Measure the distance from your ear to the pencil.
If it's less than 2.25 inches, short hair should look great on you. If it's more than 2.25 inches, maybe don't chop off your locks anytime soon.
What was your result? Will you get a shorter 'do? Let us know in the comments below!
[Photo: Shelby Rodriguez]