Before making its way to your ring finger, every diamond has its own unique story. Not many jewelers are able to share their stones' journey, but Jared is not many jewelers. Chosen by Jared is the game-changing new program that unlocks the magic of hand-selected bespoke diamonds. Individually evaluated for shape, color and quality, each Chosen by Jared diamond is one of kind. It never leaves the experts at Jared until it's on your finger.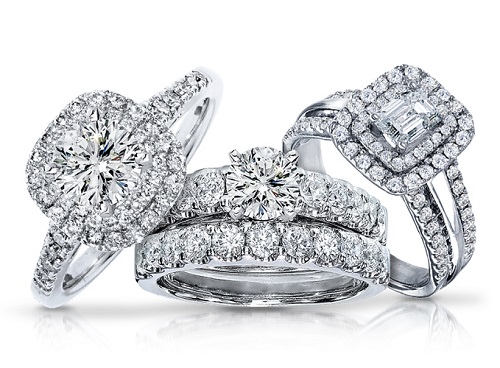 You may not know it, but your engagement ring is more than just a signal to the world that you've found the love of your life–it also puts a spotlight on your unique personality and style. So while the experts at Jared are hard at work selecting the best diamonds in the world, it's up to you to start thinking about the diamond shape that best reflects your personality. Here's some info to get you started:
If you have classic style, choose a round stone. There's a reason why this is the most popular shape for engagement rings–it simply never goes out of style. The bride-to-be who wears an engagement ring with a round center stone is into timeless pieces, but still wants to sparkle.
If you're a trendsetter, choose an oval stone. Women with oval-shaped center stones are willing to take fashion risks and are experts in the latest trends. In fact, they're usually wearing what's hot well before the rest of the world catches on.
If you're creative, choose a pear stone. Artistic types gravitate towards the pear-shaped stone. It stands out from the crowd, but is still an easy shape to wear if you work with your hands.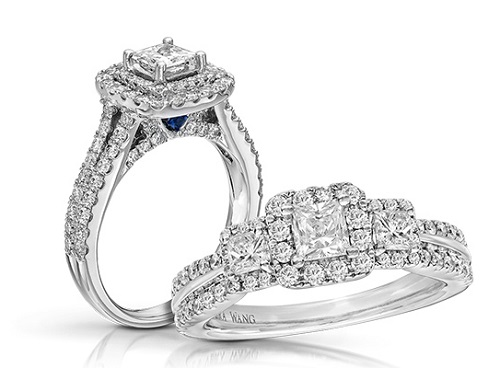 If you're sophisticated, choose a cushion-cut stone. Rings with a cushion-cut center stone are the best of both worlds–an on-trend choice that will never go out of style. This stone offers brides that timeless look while still stepping out of the box.
If you're glamorous, choose an emerald-cut stone. The emerald-cut center stone epitomizes old Hollywood glamour–and the women who wear it love the finer things in life..
If your style is girly, choose a princess-cut stone. The name says it all. A woman who chooses a princess cut engagement ring loves pretty and girly things.
Now that you know what the different diamond shapes mean and you know where to get the best diamonds in the world, all that's left to do is find the diamond of your dreams. Click here to find the Chosen by Jared location nearest you.
[Photo: Jared]
The editors at SheFinds wrote this post on behalf of Jared and received compensation as part of our agreement.