The most common face shapes include oval, round, square and heart. But did you know your face shape actually says a lot about your personality? Look below to see which face shape looks most like your own A, B, C or D.
RELATED: What your hair part says about you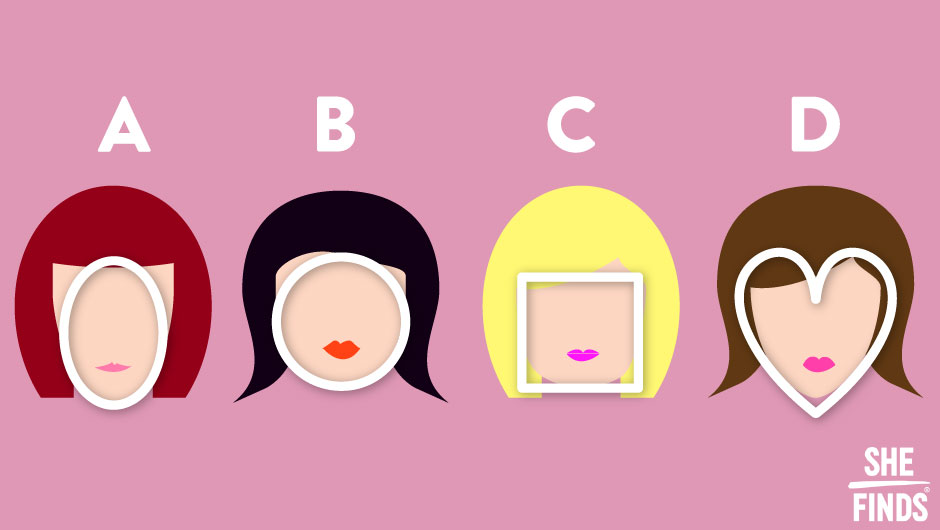 Figured it out? Good, here's what it all means:
A) Funny & Mindful
If your face is oval-shaped, you are very thoughtful. You always make people smile either with your humor or kindness. However, sometimes you tend to overthink about others happiness instead of your own. Put yourself first!
B) Amicable & Lively
If your face is round, you are extremely sociable. Not only do you get along with everyone, you also always are down to meet new people. However, your outgoing nature can get you into trouble when others are just not in the mood to hang.
RELATED: What your ring finger length says about you
C) Sensitive & Reserved
If your face is square, you are perceptive. You are hyper-aware of what's going on around you even if you don't make it known to others. You tend to hold back and are soft-spoken, which doesn't always work out in your favor. Speak up!
D) Polite & Traditional
If your face is heart-shaped, you are a traditionalist. You always follow the rules and are polite to everybody, whether it's your mom or boyfriend's aunt. You don't like to step out of your comfort zone, but maybe it's time to live a little.
RELATED: What your toe length says about you
Don't forget to check out: Eddie Borgo x Target and Blake Lively's Teva sandals