Urban Decay has been Sephora's MVP ever since we can remember. With amazing long-lasting cult products and crazy cool collaborations (lookin' at you, Gwen Stefani), it's easy to see why. While we can all agree that Urban Decay is undoubtedly fabulous, not every Urban Decay fan shares the same taste. Your UD product of choice says a lot about your personality. Read on to see what your fave makeup item says about you!
RELATED: Find Out What Your Butt Shape Says About You
A) A Naked Palette
If your favorite makeup palette is Naked 1, 2, or 3, you are often worried about others' opinions of you. Rationally, you know haters are gonna hate — but irrationally, you just want everyone to like you. It's normal to feel this way, but the chances of you going through life without a single detractor are pretty slim. Remember, in the words of Eleanor Roosevelt: "No one can make you feel inferior without your consent."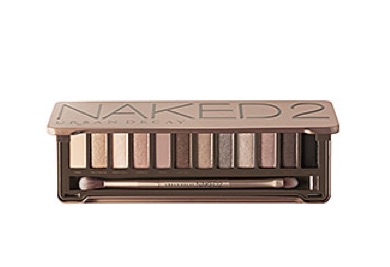 Urban Decay Naked2 ($54)
RELATED: Find Out What Your Shoe Size Says About You
B) Perversion Mascara
If your favorite Urban Decay product is Perversion mascara, you crave the spotlight. You probably grew up wanting to be an actress or singer, something in the public eye. Though your career ambitions have changed since those stardom-obsessed days, it's safe to say that your drive for applause and recognition is still there. As ridiculous as this side of your personality may seem, it's important that you don't discount it. Sign up for a public reading or a karaoke night, something that will get you out of your comfort zone and allow you to indulge your inner child.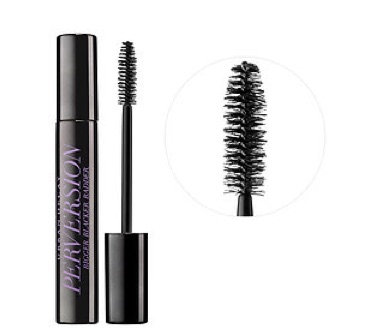 Urban Decay Perversion Mascara ($22)
RELATED: Find Out What Your Celebrity Style Icon Says About You
C) Naked Flushed
If the Naked Flushed cheek palette is your go-to Urban Decay product, you may come off as a bit reserved. This, of course, is a false impression — those closest to you know that you're the warmest gal around. You put your loved ones before yourself, ALWAYS. Their happiness is the most important thing in the world as far as you're concerned. It takes time to get to know you, but your friends all agree that you're worth the wait :)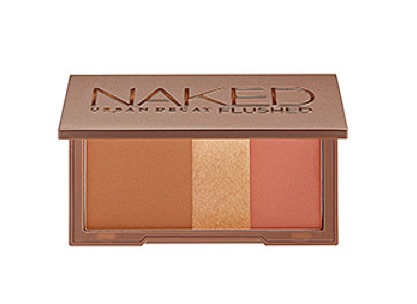 Urban Decay Naked Flushed ($32)
RELATED: Find Out What Your Favorite Color Says About You
Don't forget to check out: Find Out What Your Favorite Swimsuit Says About You and Find Out What Your Favorite City Says About You
[Photo: Shelby Rodriguez]
SheFinds receives commissions for purchases made through the links in this post.