Dancing with your partner for the first time as a married couple is a huge deal. Your wedding song says so much about you and your relationship. Find out what your wedding song says about you below!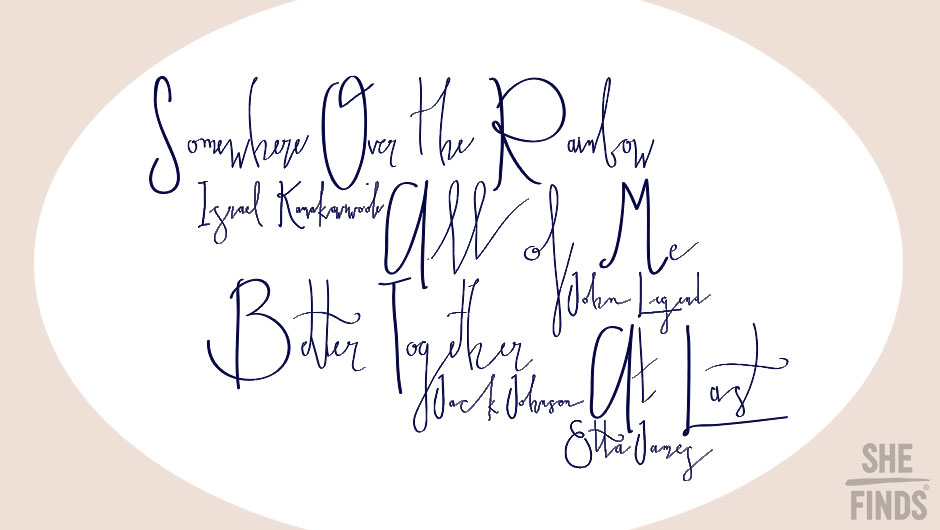 "Somewhere Over the Rainbow" by Israel Kamakawiwoʻole
You aren't exactly the most traditional bride but you aren't extremely unique either. You're sweet and caring and probably wouldn't mind being BFF with Zooey Deschanel. In your own mind, you consider yourself as a being a bit quirky and you're totally okay with that!
RELATED: Find Out What Your Wedding Bouquet Says About You
"All of Me" by John Legend 
You're a romantic and you don't mind that other people know it. You invest 100% of yourself into everything, especially your relationship. Having a deep connection with all different types of things is really important to you.
RELATED: Find Out What Your Go-To Lipstick Shade Says About You
"Better Together" by Jack Johnson
You are a free spirit and enjoy the little things in life. You try not to take everything so seriously and you enjoy making other people happy.
RELATED: Find Out What Your Lip Shape Says About You
"At Last" by Etta James
You are very traditional and it's probably safe to say you've been imagining your dream wedding since you were a little girl. Everything in your life is planned out and usually goes according to the plan. You like to be in control…of everything.
Don't miss 100 years of engagement ring styles and what to wear to a bridal shower!