Beverly Hills High School: The school has a strong performing arts program, making it little wonder that stars like Leighton Meester, Tori Spelling, Angelina Jolie, Nicholas Cage, Gina Gershon, Lenny Kravitz and more attended there.
Fiorello H. LaGuardia High School: LaGuardia is one of New York City's most prominent performing arts schools, and judging from their talented alumni, We'd say their programs are pretty great. Nicki Minaj, Jennifer Aniston, Adrien Brody, Vanessa Williams, Marlon Wayans, Kelis, Slick Rick, Isaac Mizrahi and countless others all got their educations here before they were famous.
Crossroads High School: Many celebrities and the Santa Monica-area elite send their kids to this school. Their alumni roster boasts names like Gwyneth Paltrow, Brody Jenner, Jack Black, Maya Rudolph, Zooey Deschanel, Zosia Mamet, Whitney Port and more.
Professional Children's School: They don't call it "Professional" for nothin'! Many graduates go on (or leave early) to pursue careers in the arts and entertainment, and you'll recognize more than a few names from its alumni mailing list. Sarah Jessica Parker, Macaulay Culkin, Donald Faison, Sarah Michelle Gellar, Scarlett Johansson, Jane Krakowski, Ricki Lake, Julia Stiles, Christina Ricci, Rachel Antonoff, Uma Thurman and so many more famous faces once attended the Upper West Side school.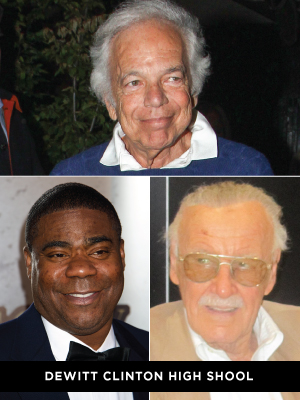 DeWitt Clinton High School:The Bronx high school has had a very impressive list of successful graduates, like comic book writer Stan Lee, comedian Tracy Morgan, designer Ralph Lauren and movie director Garry Marshall.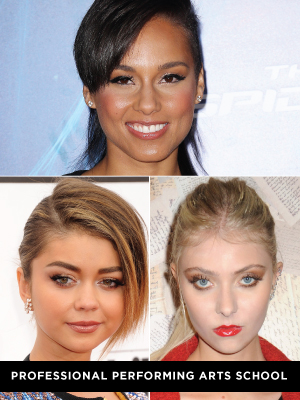 Professional Performing Arts School: Founded in 1990, this school has already produced a fair amount of celebrities itself. Alicia Keys, Taylor Momsen, Sarah Hyland, Andrea Bowen and more.
James Madison High School: Brooklyn's James Madison High School famous alumni include Chris Rock, (although he withdrew before graduation) Judge Judy, singer/songwriter Carole King and New York senator Chuck Schumer.