Prince William and Kate Middleton released their official engagement photos over the weekend, cementing Kate's status as best dressed bride of the year (century?). Within hours of the photos release, the cream Reiss dress she wore sold out online (just like the blue Issa dress she wore to the engagement press conference). If you're still looking for the Issa, pick a number over at Net-A-Porter. If you're craving her latest cream style, look no further:

To nail the silky, long-sleeve Princess-look, you'll need a great dress to start. This Temperley London Martina silk-jersey dress ($895).

If you're loving her ring, but don't exactly have a Prince to buy you one, this Diamonique Sterling Simulated Sapphire Ring ($54.60, down from $70) is a perfectly priced Christmas gift to give yourself.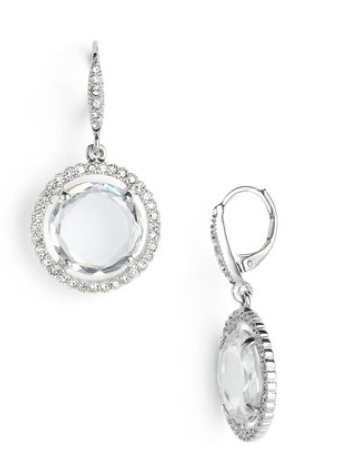 Kate looks so elegant in drop earrings, and so will you. Try the look with these Nordstrom Crystal Collection 'Henriatta' Round Drop Earrings ($88).
For more wedding inspiration you can own, check out our guides to the best inexpensive wedding dresses, simple wedding dresses and the best wedding jewelry.