Exclusive Sneak Peek: Warehouse Launches Stateside Tomorrow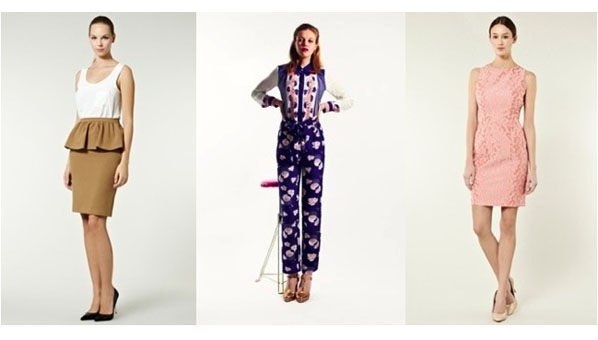 If you are as excited as we are about the U.S. e-commerce launch of some of Pippa and Kate Middleton's favorite UK fashion brands, Warehouse, Oasis and Coast, you would know how thrilled we were to get a first sneak peek of the items that will be sold starting tomorrow.
Channel Kate's elegant modesty in a Warehouse Jacquard Pencil Shift Dress or Pippa's bold cool in the Warehouse Beige Peplum Skirt (I guess peplum trend is just as big in the UK). In addition to a lot more affordable fashion and accessories expect the limited-edition scarf collection (inspired by Nicky Albrechtsen and her books about scarves and handkerchiefs) from Oasis. We have the inside scoop that this collection will be a big hit so we suggest you stock up on the printed trousers and silk shirts before they're all gone.
SHOP the e-commerce site starting 7am EST